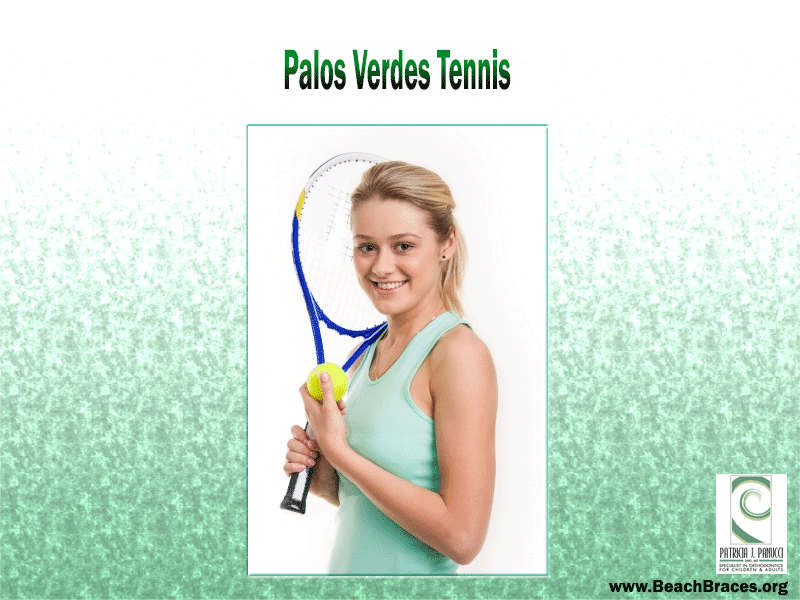 Did You Know No. 5: Palos Verdes Tennis
Tennis had been around for decades and it continues to be a popular outdoor game in the United States. Tennis not only allows players to exercise and stay fit but also helps them improve mind functions by implementing strategies in order to win. Although tennis is usually played one versus one (singles), it could also be played between teams of two. The goal of the game is pretty simple: players have to play the ball in a way that the opponents won't be able to play a good return. Being an Olympic sport, tennis is being played by people of all ages.
Millions of recreational players find tennis an interesting hobby. Aside from being able to release stress, playing tennis also promotes good camaraderie among players. In the United States, Palos Verdes is one of the major hotbeds of tennis. Legends such as Tracy Austin, Pete Sampras, Lindsay Davenport, and other popular players spent their early years playing at Palos Verdes. Palos Verdes is also surrounded with various high schools which consistently win state and national championships.
History
In the early 1950's, there were no tennis courts on Palos Verdes Peninsula. Players used to carry their nets to neighboring courts in order to play. Fortunately, in 1959, a group of people met and discussed the possibility of erecting tennis courts on the area. With the help of other neighbors, little contributions, and a telephone campaign, Palos Verdes Tennis Club came to life. Since then, the club has been used by various types of people to play the sport. Palos Verdes continued to improve and now has complete tennis facilities that players enjoy today.
Can't play well because of some teeth or jaw problems? Don't hesitate to contact the best orthodontic clinic in California: Beach Braces. Call us now at: 310 – 379 – 0006.
Dr Panucci – Beach Braces 1730 Manhattan Beach Blvd. Suite B, Manhattan Beach, CA 90266
TEL: 310-379-0006 Fax: (310) 379-7051.
Palos Verdes, CA: USA Best City to Play Tennis 
Related Posts
http://www.beachbraces.org/wp-content/uploads/2014/02/Did-u-know-6.png
600
800
Dr Patricia Panucci
http://www.beachbraces.org/wp-content/uploads/2016/01/logo-beach-braces-orthodontics.png
Dr Patricia Panucci
2014-02-27 10:37:51
2015-01-30 17:20:04
Palos Verdes, CA: USA Best City to Play Tennis