Is There an Affordable Orthodontist Near Me? Find the Best Orthodontist in Your City
Money makes the world go round it seems, but at Beach Braces, we know that you need bang for your bucks. Never before has treatment been easier or more affordable. You may just be surprised at how little the overall treatment costs are for you and your family. Not only are we convenient to visit we offer convenience in terms of cost.
Cost
It is impossible to give an exact cost for treatment until we have examined you. We will cover the exact cost and financial options during the initial examination. We have many financing options available to accommodate your needs, and we will review these with you. Dr. Pannuci and her team will also review your insurance policy and help to maximize your benefit and file your claims.
Convenience
The world is a big place. All roads lead to the horizon. But as a busy working parent, you need locality and convenience. Making your way to the horizon is a nonstarter. Luckily for you, if you need an orthodontist near me in California then you need not travel far, thus, you need not be inconvenienced.
Age
Your age is not important when it comes to creating a fabulous smile. If your child has orthodontic needs we can treat them from the age of seven. It is important for a child to see an orthodontist, as their bones are still growing, allowing an expert to predetermine the child's teeth structure movement over the coming years, avoiding costly and unnecessary treatments in adolescence and adulthood.
Good treatment in childhood means, in adulthood, you can avoid the need to wear a retainer.  As an adult seeking improvement for your smile, we offer complete expert advice and treatment over a range of devices and for a range of issues like aesthetic or medical.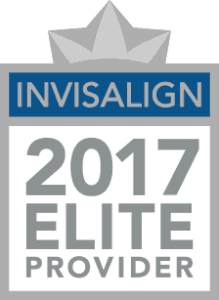 Is There an Invisalign Orthodontist Near Me?
We do offer the popular option of Invisalign & Invisalign Teen. We know how important it can be for teenagers to improve their smile without a mouth full of metal. Beach Braces is ranked as an Invisalign Elite Provider and have an excellent track record in the field and of course, the latest state of the art equipment to treat adults and teens alike.
We also offer the following treatments if you feel Invisalign is not right for you…
Lingual Braces (Braces behind your teeth)
Esthetic (Clear) Braces
Self-Ligating Metal Braces
The Facts
Orthodontics is a specialist area of dentistry, at an orthodontist, you can receive treatment for jaw and teeth alignment issues, treatment at Beach Braces covers all aspects of orthodontic including but not exclusive too:
An overbite/underbite/crossbite/open bite
Spacing between teeth
Crowded teeth
Crooked teeth
We always employ the latest technologies to educate our patients and specialize our treatment for each patient's needs, creating confident smiles.
So, whether you need to find a cheap orthodontist near me or simply the best orthodontist near me, it is easy to connect with us, whether on-line or by phone and as we are your local orthodontist you can conveniently find us and meet Dr. Pannuci to find out the best way to perfect your smile.
Beach Braces Orthodontics
220 N. Aviation Blvd
Suite A
Manhattan Beach
CA 90266
Phone: (310) 379-0006
Skype: Beachbraces
http://www.beachbraces.org/
Orthodontist Near Me
Save
Save
Save