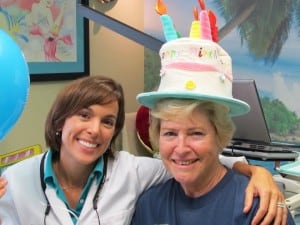 Statistical Overview of People Seeking Orthodontic Help
A record number of adults are seeking orthodontic treatment according to the American Association of Orthodontists (AAO).
While many of us think of orthodontic treatment as a practice that is best left for kids and youths, it seems as though adults are checking into orthodontic offices in record numbers. The American Association of Orthodontists has suggested that the number of adult patients has been bumped up a full 14% from the year 2010 to 2012. This means that there are roughly 1, 225,850 patients currently receiving orthodontic treatment that are 18 and over.
This information was ascertained from a survey entitled "The Economics of Orthodontics". Members of the AAO were simply asked how many patients they were treating above the age of 18 and the results were then tallied by a research firm called loyalty research Center.
The findings of the survey showed that there was a 20% increase in patients from 2010 to 2012 with a 22% increase in patients under the age of 17 and a 14% increase in adult patients. This was perhaps the largest number of non-adult patients collected in similar surveys since the year 1982. These are truly staggering results which show trends in the amount of people who are seeking orthodontic care today.
Benefits in results
In a satisfaction survey conducted by the AAO in October also found that adults experienced a number of improvements in their lives both professionally and personally with their post-orthodontic smile. Most patients cited an improvement in self-confidence and a staggering 92% of patients would recommend orthodontic care to other adults.
The same survey also revealed that 71% of these patients had concerns going into their treatment but all of these concerns were alleviated after treatment had finished.
Many of the adults who are seeking orthodontic treatment have gone decades without the ability to show off their smile confidently. Orthodontic treatment can make a major impact when it comes to improving confidence and with the average treatment time spanning around 22 months in adult patients. It takes just a short amount of time and a flexible investment to drastically change an adult outlook on life and marginally improve his or her life with orthodontic treatment.
Committing to treatment
For adults that are worried about commitment, many orthodontists have flexible hours and flexible scheduling for appointments. Patients are only required to see their orthodontist once every few weeks and patients can be very quickly motivated as they begin to see results shortly after their treatment begins.
If you are interested in starting your journey towards the perfect smile contact Beach Braces today for a free consultation.
Dr Panucci – Beach Braces 1730 Manhattan Beach Blvd. Suite B, Manhattan Beach, CA 90266
TEL: 310-379-0006 Fax: (310) 379-7051.
Orthodontic Treatment: More Adults Seeking it 
http://www.beachbraces.org/wp-content/uploads/2013/12/Adult-patients.jpg
225
300
Dr Patricia Panucci
http://www.beachbraces.org/wp-content/uploads/2016/01/logo-beach-braces-orthodontics.png
Dr Patricia Panucci
2013-12-31 09:00:12
2013-12-10 17:38:53
Orthodontic Treatment: More Adults Seeking it