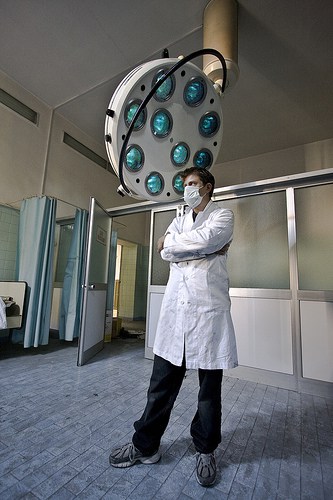 Operation Gratitude: A Candy Buyback
With Halloween fast approaching, there are many orthodontists that are looking for solutions to steer their patients away from all of the sugar and junk that could ruin the progress of their orthodontic treatment. Luckily there is a solution and it comes in the form of operation gratitude which is a candy buyback program for orthodontists and dentists.
As children collect candy for Halloween and throughout the Halloween season,  participating orthodontists can encourage them to hold back on eating the candy and to collect it. At an appropriate time participating practices will be able to buy back the stockpiles of candy and in exchange give children coupons for food, services, toothbrushes or other creative exchanges. After the orthodontists and dentists collect all of this candy up and exchange it, they are asked to send the candy off to operation gratitude.
Where does all the candy go?
Operation gratitude then bundles up all of the candy that is collected from practices across North America to eventually send the candy along with supplies in the operation gratitude program which is a military support group designated to support US military troops. All of these candies and supplies will eventually be sent overseas and deployed to US military troops who are in harms way.
The program is a big win for orthodontists as it can work to reduce any October issues in orthodontic and oral care. The program also works to benefit American soldiers were deployed in harm's way and gives them a much-needed morale boost. Many practices that participate in this program experience overwhelming support and the children, who have been told to avoid candy throughout October, certainly enjoy getting some type of treat in exchange for their Halloween efforts.
Halloween is a fun time of year for kids and there is no reason why they should have to miss out because they are currently undergoing orthodontic treatment. Kids with orthodontic appliances can still go out and collect candy and with a program like this one orthodontic office can still reward them for taking part in the Halloween season.
The program has been widely successful and this year will be shipping its 1 millionth care package on December 7, 2013. Operation gratitude runs entirely on donations and even some money is needed to handle the shipping costs for their care packages. Donations can be made via the website, or at any one of the orthodontic candy buyback programs that occur throughout early November and October.
For more information contact our office by clicking here, alternatively post any comments on our Facebook wall.
Beach Braces
1730 Manhattan Beach Blvd. Suite B, Manhattan Beach, CA 90266 TEL: 310-379-0006 Fax: (310) 379-7051.
Operation Gratitude
http://www.beachbraces.org/wp-content/uploads/2013/09/2956265250_156d863316.jpg
500
333
Dr Patricia Panucci
http://www.beachbraces.org/wp-content/uploads/2016/01/logo-beach-braces-orthodontics.png
Dr Patricia Panucci
2013-10-10 09:00:56
2013-10-11 09:07:18
Operation Gratitude