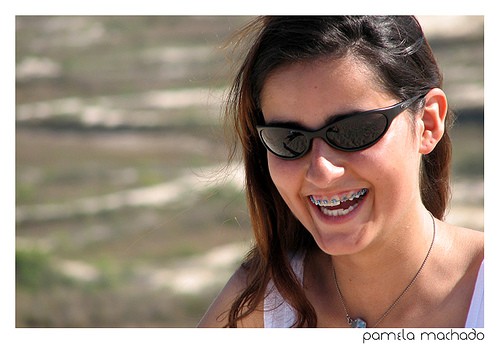 National Orthodontic Health Month
This October is national orthodontic health month and it is especially important with the Halloween season coming up. National orthodontic health month is a time to raise awareness about the benefits of orthodontic treatment. We are interested in connecting with new patients, and educating people in the community about the benefits that they can experience after receiving proper orthodontic treatment.
The American Association of Orthodontists recognizes October as orthodontic health month and a time to raise awareness for these benefits. The AAO has over 16,000 members located across North America and is one of the oldest professional associations for orthodontists. They have established this month is a good time to educate people about these benefits because it falls in line with Halloween, and because it's always a
good idea to explain the benefits of orthodontic work. By banding together during the month of October we only hope that each orthodontic member of the AAO will do their part to reach out in the community and educate new people about what they can receive along with orthodontic care.
Currently undergoing orthodontic treatment?
For people who are currently undergoing orthodontic care, October is a great time to brush up on your skills and to learn more about the treatments that you are undergoing. By Learning about some food that you can avoid during Halloween, as well as how to properly clean your teeth even with orthodontic appliances on, you can be more prepared to handle October during your treatment. There are bound to be lots of treats floating around and plenty of temptations. It's important to note that some of these sticky treats could really set your progress back and lead to some serious oral health issues. Opting for some melt in your mouth treats over some harder sticky items could make sure that your progress isn't interrupted.
Professionals across all levels of orthodontistry are recognized across orthodontic health month. Orthodontists will receive awards and certificates based off of their performance over the past year. Certified orthodontic assistants and orthodontists can be recognized on behalf of their various boards if they are certified by an exam. Certification lasts just one year but some of the most elite orthodontists and assistants carry these certifications to show their commitment to excellence.
If you are interested in receiving orthodontic care or you are interested in learning more about the treatment that you are undergoing, October is perhaps one of the best months to look into your orthodontic health.
Dr Panucci is extremely knowledgeable when it comes to orthodontic treatments, you can book a complimentary consultation by clicking here !
Beach Braces 1730 Manhattan Beach Blvd. Suite B, Manhattan Beach, CA 90266 TEL: 310-379-0006 Fax: (310) 379-7051.
National Orthodontic Health Month
http://www.beachbraces.org/wp-content/uploads/2013/09/224718827_ec5a2a0c25.jpg
344
500
Dr Patricia Panucci
http://www.beachbraces.org/wp-content/uploads/2016/01/logo-beach-braces-orthodontics.png
Dr Patricia Panucci
2013-10-17 09:00:45
2017-09-25 01:37:00
National Orthodontic Health Month