Dr. Patricia J. Panucci DMD, MS
Dr. Panucci thinks she was fated to be an orthodontist. Born the third of four daughters in 1975 in Pittsburgh, Penn., she demonstrated an unusual interest in teeth from a very early age. Her parents still talk about how the young Patti would enthusiastically brush her teeth several times a day. Even now, she has never had a cavity and does not have a single filling. Her parents encouraged her to pursue her dream of becoming an orthodontist and prepared her for the many years of schooling that were in her future.
After her family's relocation to Louisville, KY, she completed her final two years of high school at Sacred Heart Academy (an all-girls Catholic high school). She entered Ball State University (in Muncie, Ind. – David Letterman's college), where she was a member of the Division I field hockey team for two years and received a B.S. in biology.
Then, it was off to the University of Louisville School of Dentistry for four years, where she graduated with a DMD degree (May 2000) among the Top 10 in her class. Following that, she headed west to Los Angeles to complete her three-year residency at one of the top-ranked orthodontic programs in the country – the University of Southern California. Along with her certificate in orthodontics, Dr. Panucci earned a master's degree in craniofacial biology. During those three years, she fell in love with Southern California beach life and decided that this was where her future lay.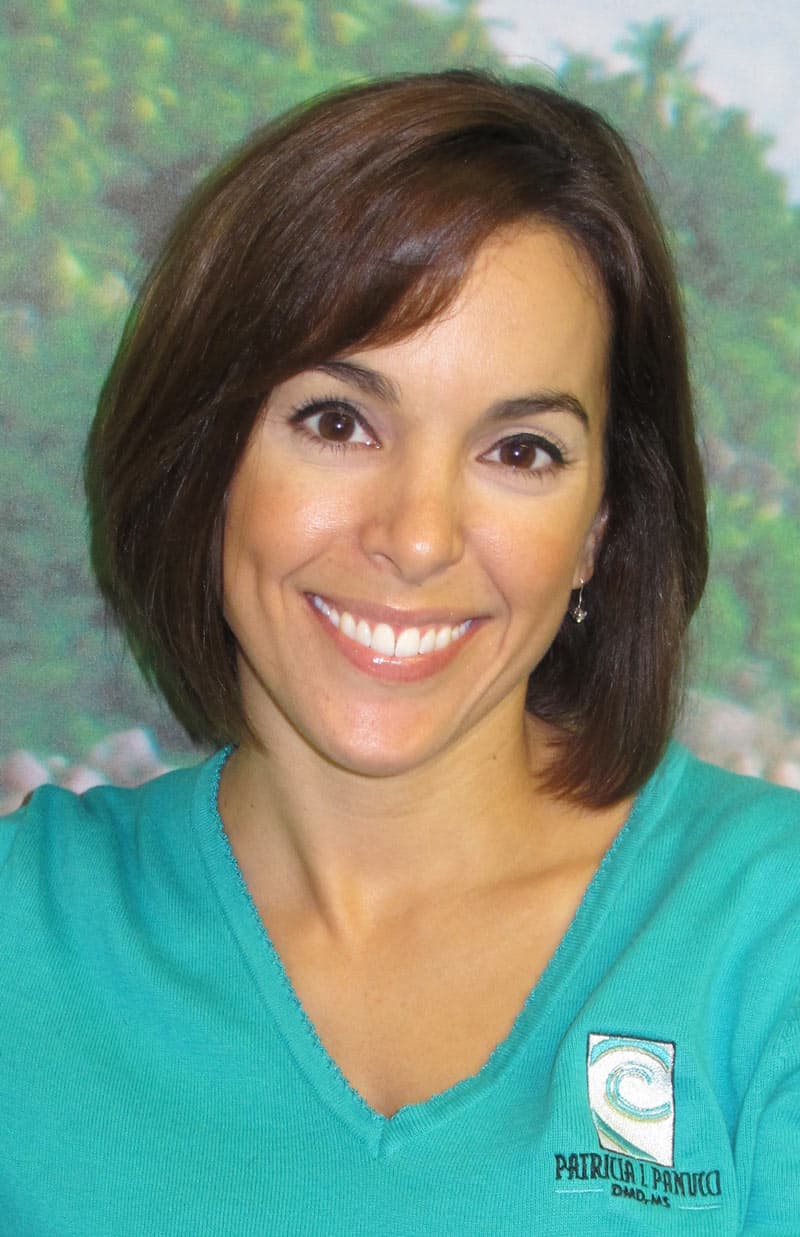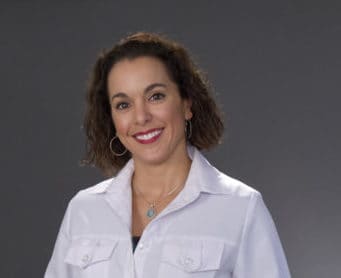 When You Meet Dr. Panucci…
When you meet Dr. Panucci, you will notice that she loves to smile. She'd like to make smiling a contagious habit by helping others feel confident about their smiles. She prides herself on treating her patients with the utmost interest and consideration while, at the same time, providing them with the latest in cutting-edge orthodontic technology.
Dr. Panucci gives top priority to ensuring that all orthodontic treatment is tailored to each patient's needs and lends her energy, enthusiasm and commitment to each individual. And as she always says, "Everyone should love to smile."
When she is not creating beautiful smiles, Dr. Panucci likes to spend time running. She has completed three marathons and enjoys the local 5K and 10K races. Keep an eye out for Dr. Panucci running in her Beach Braces t-shirt at the Robinson Family Fun Run, Grandview Gator Run, Manhattan Beach Hometown Fair 10K and Redondo Beach Super Bowl 10K.
Dr. Panucci is an active member in the Rotary Club of Manhattan Beach CA, and avidly volunteers in her spare time.
Dr. Panucci's many organizational memberships include:
Pacific Coast Society of Orthodontists
Western Los Angeles Dental Society
California Dental Association
American Association of Orthodontists
Rotary Club of Manhattan Beach
The Schulman Study Group, an association of nationally prominent orthodontic practices from among the top 1% of all practices
Patricia J. Panucci DmD, MS – Specialist in Orthodontics For Children and Adults in Southern California
Dr. Panucci- Your Manhattan Beach Orthodontist