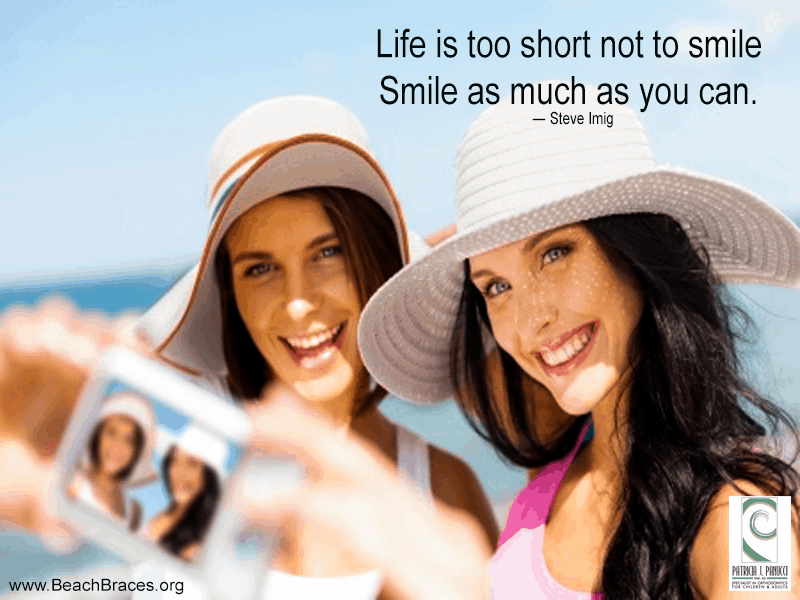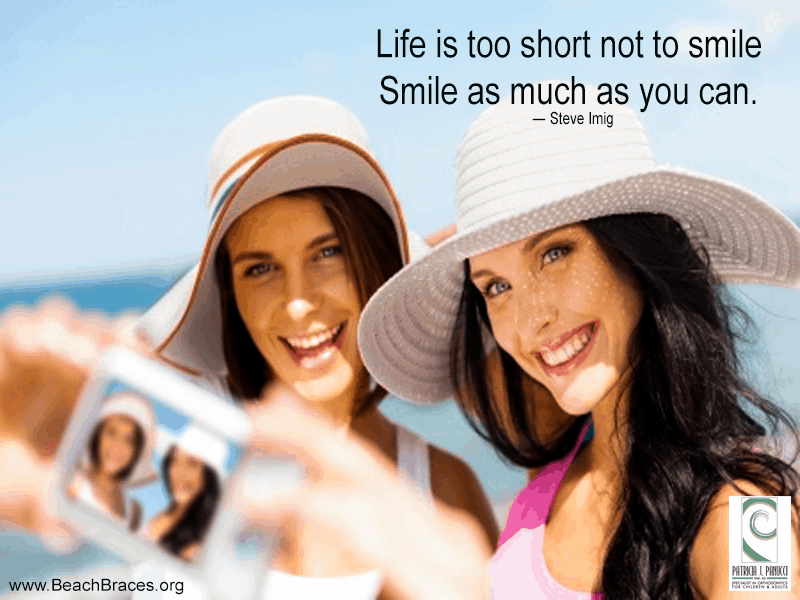 Did you know that up to one-third of people say that the first thing they notice about someone is their smile? Think about your own smile. What is the first thing that someone would notice about YOUR smile? Are you smiling as much as you can, or are your smiles tight-lipped because you're self-conscious? Whether your teeth need a little bit of work or a lot, an orthodontist can help. Orthodontics aren't just for teenagers–you deserve a beautiful and healthy smile, too!
Why should you get braces?
Straight teeth are a great way to improve your self-esteem, but your mouth is about a lot more than just looking good. Properly aligned teeth improve your overall health by protecting your teeth from decay, reducing jaw pain, and sometimes even reducing headaches. Whether you want traditional braces or a less noticeable alternative, your Manhattan Beach orthodontist offers a variety of options for all ages and all lifestyles.
Something for Everyone
You enjoy connecting with your child, but maybe you don't want to match your teenager when it comes to orthodontics. If that's the case, there are a variety of options available for your orthodontic needs. Lingual brackets attach behind the teeth instead of on the front for a less obvious but still effective correction. Also available are Esthetic brackets, which work just like traditional brackets but are clear so they are less noticeable on your teeth. Invisalign is a popular and removable option for adults who want straighter teeth without the hassle of brushing around brackets and wires. Invisalign aligners are removed during eating and drinking, and can be removed for special events. No one will even realize that you're undergoing orthodontic treatment until they notice how straight your teeth look!
Don't wait any longer to get the straight teeth and healthy mouth that you deserve. Stop dreaming about your perfect smile and make an appointment at Beach Braces. Life is too short not to smile!
Beach Braces Orthodontics
220 N. Aviation Blvd
Suite A
Manhattan Beach
CA 90266
Phone: (310) 379-0006
Skype: Beachbraces
http://www.beachbraces.org/
Life is Too Short Not to Smile. Smile As Much As You Can. ― Steve Imig
Related Posts
Save
http://www.beachbraces.org/wp-content/uploads/2015/12/BB3-Dec2015.png
600
800
Dr Patricia Panucci
http://www.beachbraces.org/wp-content/uploads/2016/01/logo-beach-braces-orthodontics.png
Dr Patricia Panucci
2016-01-09 10:00:00
2016-08-18 10:07:54
Life is Too Short Not to Smile. Smile As Much As You Can. ― Steve Imig