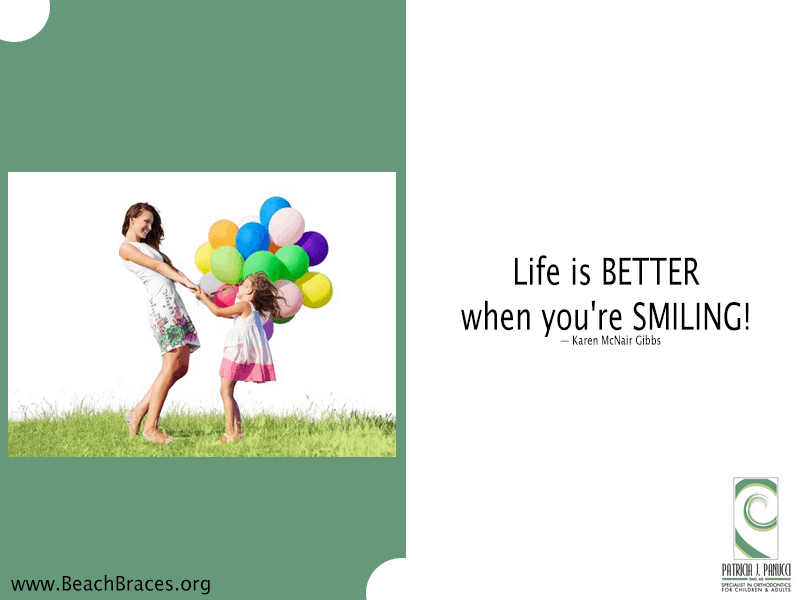 When you're enjoying life, you should be able to show your smile with pride. Smiling makes a person instantly more attractive and approachable, so when you smile, others around you can't help but to feel like they want to talk to you. A smile says to the world that you're enjoying life and this makes people want to know more about you! Seeing an orthodontist for a consultation for braces may feel overwhelming at first, but rest assured that by visiting an orthodontist, you're taking a huge step in the right direction. Straight teeth are easier to clean, and it's a big plus that they enhance your appearance, allowing your inner beauty to shine through your smile.
The Process
The process of orthodontics may not sound like much fun, but the process is worth it and our office makes the treatment process enjoyable with our caring staff that caters specifically to each client. Manhattan Beach braces will help you to feel 100% confident when smiling and talking. If you feel ashamed or embarrassed of your teeth, it's time to do something about it. While getting orthodontics for children is very common from elementary school to high school, adult orthodontics are also common. It's never too late to make your smile more beautiful so that you can feel amazing when you smile. Life truly is better when you're smiling!
Beach Braces
At our orthodontic practice in Manhattan Beach, CA, we serve each patient with a smile and once their treatment is complete, they live our office smiling bigger than ever before. A beautiful smile is something that goes a long way in confidence and even future career opportunities. Beach Braces Orthodontics wants to set each client on the way to feeling amazing when they smile.  Make an appointment today!
Related Posts
http://www.beachbraces.org/wp-content/uploads/2016/01/logo-beach-braces-orthodontics.png
0
0
Dr Patricia Panucci
http://www.beachbraces.org/wp-content/uploads/2016/01/logo-beach-braces-orthodontics.png
Dr Patricia Panucci
2015-10-10 10:00:00
2015-10-10 08:21:27
Life is BETTER when you're SMILING! ― Karen McNair Gibbs