iTero Element
When you are about to embark on the adventure of braces, your main goal is to see a beautiful smile in the end. Invisalign, using clear aligners that are made from a medical-grade, durable plastic, offers you promising results. Every two weeks, a new set is designed to accommodate adjustments in the alignment of your teeth, gently shifting your teeth into the proper position. Precision is key to have the best results in the shortest possible time. The right treatment plan, the team at Beach Braces, and an excellent orthodontist in Manhattan Beach can help you to have the best possible outcome. Add iTero Element, and you take a step closer to flashing those straight, pearly whites.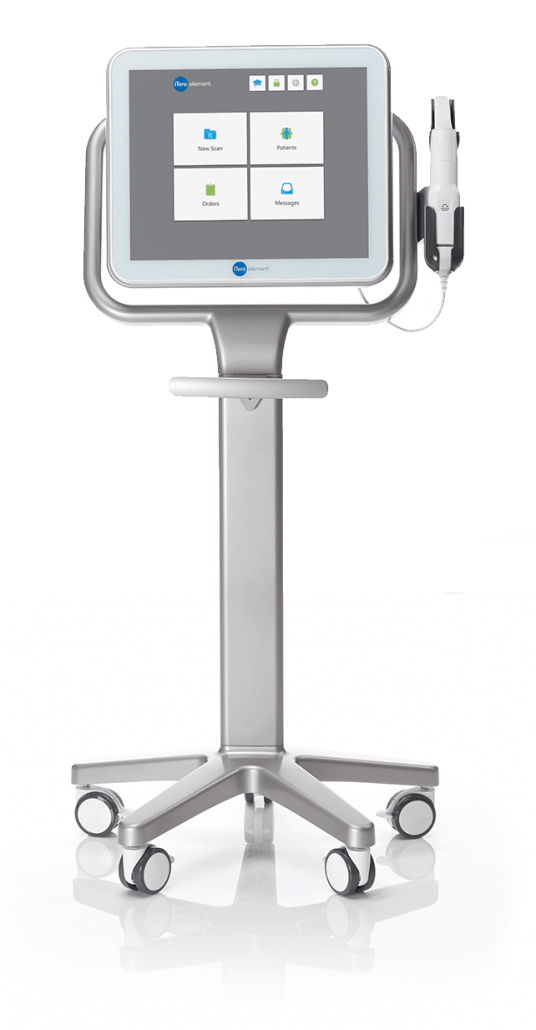 What is iTero Element?
iTero Element, also referred to simply as iTero, is an intraoral scanner that uses the latest in technology to help you get the most precise adjustments for orthodontic correction. With the iTero, you can expect:
More accurate alignment of your teeth
Fewer visits to the orthodontist
A better experience for you with each adjustment of your teeth
The ability to see what your results will be
The iTero takes a scan of your mouth to give your orthodontist a clearer picture of what you need, how your Invisalign aligners should be custom-made, and a simulation of your final outcome. You'll get to see the big picture and know that you are on your way to a beautiful set of teeth that are correctly aligned.
How the iTero Works
When you come to your orthodontist's office at Beach Braces, your first step will be a consultation with Dr. Patricia Panucci, an experienced orthodontist in Manhattan Beach. She will perform a thorough evaluation of your mouth before you begin orthodontic correction. The iTero scanner will be used for greater accuracy. It allows your orthodontist to take a 3D scan in digital format that will pinpoint your bite and the position of your teeth. From that point, your orthodontist can show you exactly where you teeth are now and where they will be when your teeth have been successfully adjusted. The results can be sent electronically in order to develop your first set of aligners. As your treatment continues, you will have new aligners created for you every two weeks. The iTero scanner can be used to ensure each set is accurate in order to provide you with faster results.
Enjoy Aligners that are Custom-made for You
Your Invisalign aligners are specifically designed to fit your mouth, based on your iTero results. With each new set, you will be getting a step closer to the smile you have always wanted. Making the decision to have orthodontic correction will give you improved confidence, healthier teeth, and help you to stave off problems such as a TMJ disorder or sleep apnea caused by an improper bite. Most importantly, you will feel good about showing off your smile. With clear aligners, no one will even notice you are receiving treatment. You'll see the difference and the iTero scanner will lead the way.
Learn More About the iTero Scanner and Orthodontic Correction Today
Visit http://www.beachbraces.org/ or call Dr. Panucci's office today to learn more about the iTero scanner, your options for orthodontic correction, and how you can improve your smile.