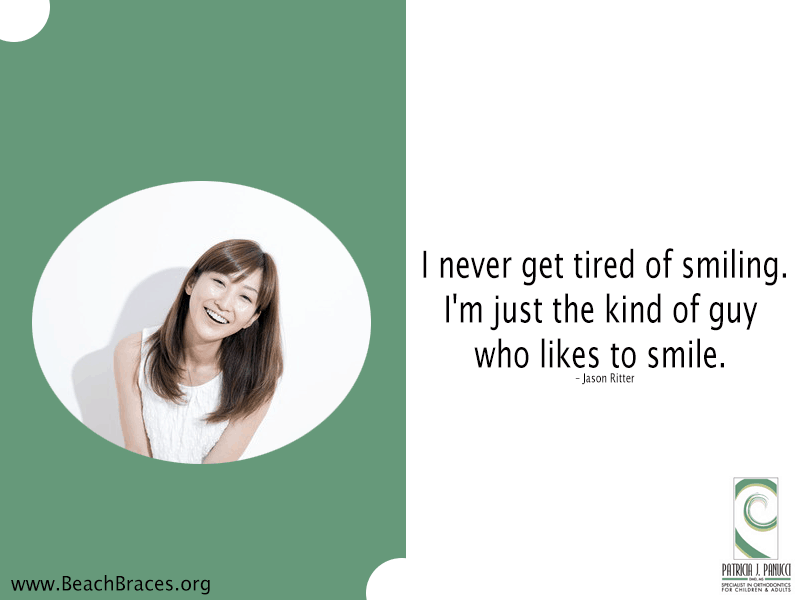 If you are the kind of person who never gets tired of smiling, then having straight teeth is essential. Most of us are not born with a perfect set of teeth like Jason Ritter, but fortunately, it is simple to visit an orthodontist to learn more about removable aligners and modern braces. You do not need to be an actor or the son of one in order to improve your smile. When visiting an orthodontic office for the first time, you will undergo a visual examination and have medical images taken by the orthodontic facility's staff. After a thorough examination, you are told about the options available to improve your misalignments such as wide spaces and crooked teeth.
The Types of Orthodontia Available to You
There are several types of braces available for children, teenagers and adults, and your orthodontist is the best person to decide the type for you to wear. You might have orthodontic options such as:
• Invisalign – worn for six months to one year
• Self-ligating devices – worn for two to four years
• Clear brackets – worn for two to four years
• Wild smile brackets – worn for two to four years
• Invisalign teen – worn for six months to one year
• Jaw expanders – to increase the size of the oral cavity
How to Contact Manhattan Beach Braces
At Manhattan Beach Braces in California, Dr. Patricia J. Panucci uses the latest technology to design braces for her patients. You might think that straightening your teeth is all about achieving a perfect smile, but it is also about your overall health. Straight teeth allow you to consume a healthy diet and will prevent problems such as jaw pain. If you want to receive treatments from a top-notch orthodontist, then contact Manhattan Beach Braces today to schedule an appointment or a telephone call to 310-379-0006.
Related Posts
http://www.beachbraces.org/wp-content/uploads/2016/01/logo-beach-braces-orthodontics.png
0
0
Dr Patricia Panucci
http://www.beachbraces.org/wp-content/uploads/2016/01/logo-beach-braces-orthodontics.png
Dr Patricia Panucci
2015-11-07 10:00:00
2015-11-14 05:12:21
I never get tired of smiling. I'm just the kind of guy who likes to smile. – Jason Ritter