Hermosa Beach favorite, Dr. Panucci gives top priority to ensuring that all orthodontic treatment is tailored to each patient's needs and lends her energy, enthusiasm and commitment to each individual. And as she always says, "Everyone should love to smile."
Along with her certificate in orthodontics, Dr. Panucci earned a master's degree in craniofacial biology. During those three years, she fell in love with Southern California beach life and decided that this was where her future lay.
Hermosa Beach itself ranks highly in education and wellness, offering its residents a high quality of life.
Of the three Beach Cities, only Hermosa Beach owns its own beach. The other two cities' beaches are owned by the county of Los Angeles.
Running parallel to The Strand is a lovely linear trail known today as the Hermosa Valley Greenbelt. Once part of a railroad easement. Hermosa Beach, thanks in large part to the existence of the Greenbelt, is a world class pedestrian city.
The city also has eight other parks including Cypress Park, where you can indulge in Baseball, softball, basketball and tennis. South Park is known for its Children's accessible & natural playground, rink and large open field for free play and picnics. Lastly, Bi-Centennial Park is popular. 
You can find other popular activities too, Skateboarding Park, a Lighted park behind the Hermosa Beach Playhouse and the Lawn Bowling Club, offering lawn bowls for all ages. 
Beach Braces Orthodontics offer full orthodontic services for Hermosa Beach and surrounding areas in their Manhattan Beach office. Please contact us here for an easy way to make an appointment to see Dr. Pannuci.
BEACH BRACES ORTHODONTICS
220 N. Aviation Blvd. Suite A
Manhattan Beach, CA 90266
Phone: (310) 379-0006
Skype: Beach Braces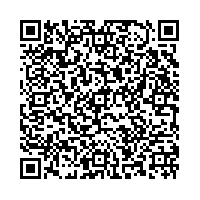 Your Hermosa Beach Orthodontist