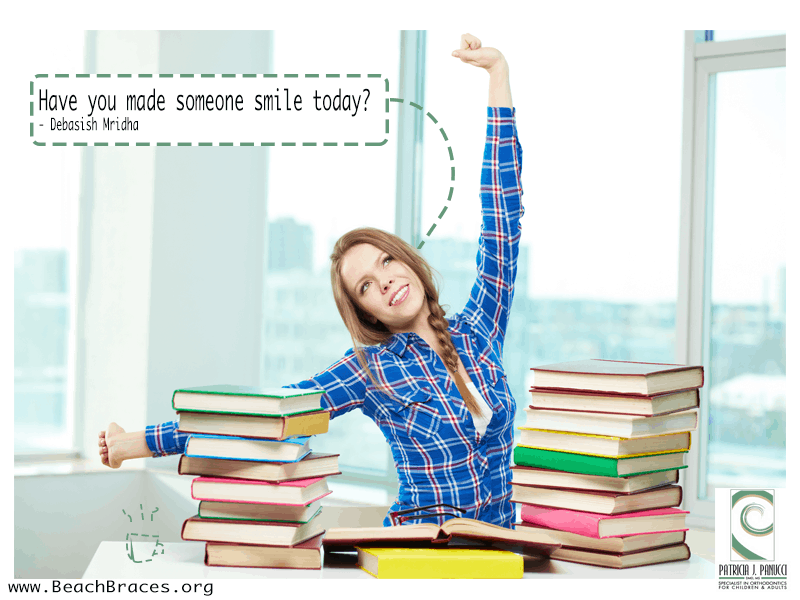 Have you ever noticed that a nice smile is infectious? When someone smiles at you, you can't help but smile back. And you can use this technique to your advantage in many ways in your life. An orthodontist can make your smile shine the way it was meant to once the teeth are straighter.
Feel the Love
Maybe you were too afraid to get braces when you were younger. They are a small price to pay for the glowing smile you'll have when you're done wearing them. Few procedures guarantee such amazing results as the installation of braces in your mouth. Your entire life will feel warmer and friendlier when people see your improved smile. And you'll never be shy again about opening your mouth to reveal that amazing set of teeth you now have.
Have you ever wanted to feel like a more loving person? People who smile more give off the impression that they love life and the people on it. A nice smile can say a lot more than any words can say at times. You can tell your partner or your children you love them with a quick flash of that smile you're now so proud to have. And everyone in your life will feel more welcome and loved in your presence. What can be more rewarding than that?
A better smile will definitely increase your credibility. People are more likely to respect your words and actions because of your smile. Should life work that way? That's a great debate topic. But the fact is, people with better smiles command more respect in all aspects of life. And you can make that dream come true in your life.
Call Today
When you are faced with orthodontic treatment and want the brightest smile possible, make an appointment to visit Beach Braces Orthodontics. With a caring and professional staff, this Manhattan Beach orthodontics practice will ensure you walk away happy and confident in your new smile!
Beach Braces, 1730 Manhattan Beach Blvd. Suite B, Manhattan Beach, CA 90266
TEL: 310-379-0006 Fax: (310) 379-7051.
Related Posts
http://www.beachbraces.org/wp-content/uploads/2016/01/logo-beach-braces-orthodontics.png
0
0
Dr Patricia Panucci
http://www.beachbraces.org/wp-content/uploads/2016/01/logo-beach-braces-orthodontics.png
Dr Patricia Panucci
2015-07-30 10:00:00
2015-07-09 07:56:51
Have you made someone smile today? - Debasish Mridha