Halloween Candy Buy Back
This October we will be supporting Operation Gratitude and inviting all our patients and families to participate in our Halloween Candy Buy Back program. Last year we had an overwhelming response and raised an incredible 265 lbs of candy for our troops.
This year, we will also be buying back Halloween candy from our patients (especially the hard, sticky, chewy and crunchy stuff that breaks off the brackets) and donating it to our troops posted overseas.
For every pound of candy that you bring in to the office between November 1st and November 9th and you will receive 10 Beach Braces Rewards Points.
***Please Remember to Separate your Candy by Chocolate and Non Chocolate***
[http://www.youtube.com/watch?v=Ff64eqKRsMQ]
What is Operation Gratitude?
Operation Gratitude is a non-profit organization that is ran by volunteers. It sends out 100,000 care packages every year. These packages contain entertainment items, snacks, and personalized letters of appreciation that are made out to individual US Service Members who are deployed into hostile territory, to their own children who have remained behind, and to soldiers that have been wounded and are recuperating.
The mission of Operation Gratitude is to lift the moral of the men and women who are serving, and to bring a smile to their faces, while showing them how much we appreciate what they do. Each of the packages distributed contains products that have been donated with a value of $125 but a cost of only $15 to the Operation Gratitude organization for the assembling of the packages and the shipping of them. The program has been up and running since 2003, and Operation Gratitude has shipped over 800,000 packages to the US military members.
The founder of Operation Gratitude is Carolyn Blashek. After the terrorist attacks in 2001, Blashek felt there was a need to assist with the war on terrorism. She started the organization from her home in California. Today the charity includes schools, churches, service groups, and numerous businesses around America, who donate items and write letters that are distributed to service men and women.
[http://www.youtube.com/watch?v=k0zRWXl7cdA]
Operation Gratitude Mission Statement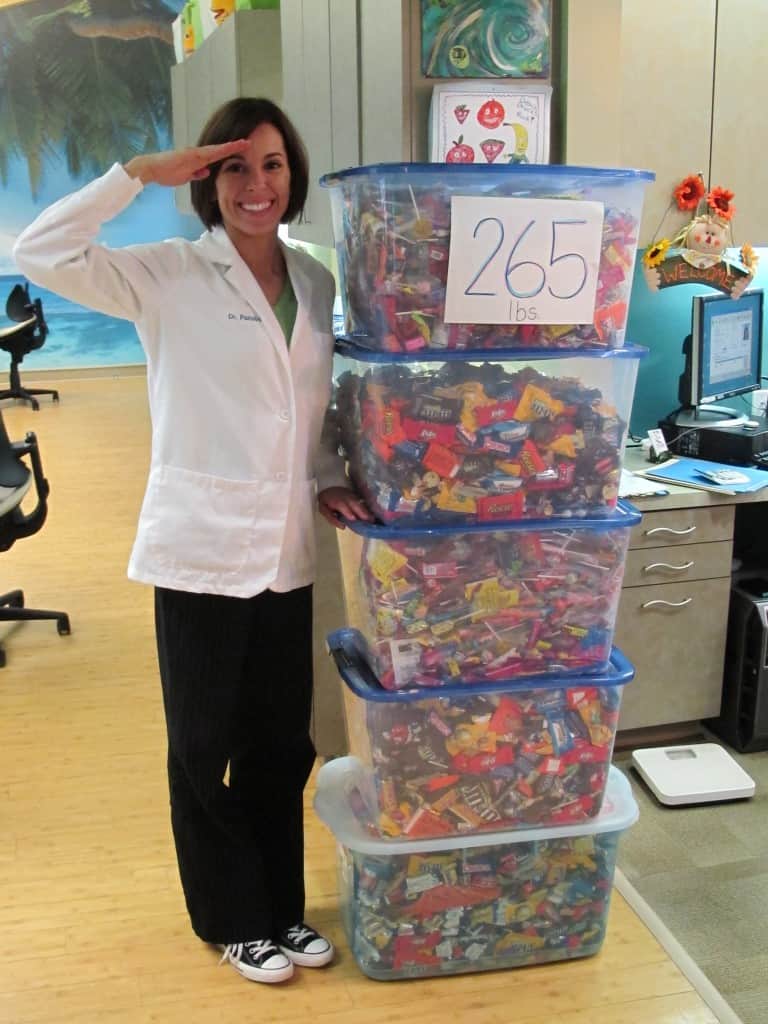 Currently there are tens of thousands of US men and women deployed into hostile territory and on missions in remote areas around the world. This includes Afghanistan, the Middle East, and ships throughout the international waters. The must endure physical conditions that are difficult and they can be separated from their loved ones for extended periods of time.
The goal of Operation Gratitude focuses on lifting the morale of Airmen, Soldiers, Marines, and Sailors who are deployed putting smiles on their faces when these care packages arrive.
Care Packages for the Wounded Warriors
Operation Gratitude is focused on working with many different groups and with Military hospital representatives and Wounded Warrior Transition Units, so that care packages can be given to the wounded vets so they are aware that they won't ever be forgotten.
When a warrior is injured initially they are far more concerned about their comrades well-being who are still on the front-lines, which is also why we offer the service that ensure care packages can be sent out to the buddies of the wounded warriors.
The Battalion Buddy Program
The Battalion Buddy Program works in cooperation with battalion leaders and Family Readiness Officers from across the United States. Operation Gratitude provides Battalion Buddies, which are special stuffed toys, to the children of the US military personal when they are getting ready to deploy.
The Battalion Buddy Care Package contains snacks, special items, along with a cuddly stuffed animal. It is given at deployment time providing the children with something to hug as their Mom or Dad leaves.
Who the Operation Gratitude Serves
Each year Operation Gratitude will send out at least 100,000 care packages to the Wounded Warriors and other men and women who are deployed through the various military branches. These care packages are shared with their comrades and Operation Gratitude clearly has a positive impact on the men and women who serve America.
Support Halloween Candy Buy Back
Show your support by giving a 'Like' to the Halloween Candy Buy Back page and for the Operation Gratitude facebook page. With your help we would like to give even more candy to our troops in 2012. Lets see if we can reach 300lbs of candy in this years Halloween Candy Buy Back.
Can you resist the temptation of the yummy, delicious candy?
Beach Braces
Suite B, 1730 Manhattan Beach Blvd., Manhattan Beach, CA. 90266 Tel: 310-379-0006  
Halloween Candy Buy Back
Related Posts
http://www.beachbraces.org/wp-content/uploads/2012/10/Dr.-Patricia-J-Panucci-Beach-Braces-Candy-Buy-Back-2011.jpg
3648
2736
Dr Patricia Panucci
http://www.beachbraces.org/wp-content/uploads/2016/01/logo-beach-braces-orthodontics.png
Dr Patricia Panucci
2012-10-04 00:50:36
2015-05-08 21:25:23
Halloween Candy Buy Back