In one study, researchers found that 25 percent of participants hesitate to smile in pictures due to the appearance of their teeth. 28 percent of people in the study don't smile when they're featured in social media due to their smile. Lastly, over 80 percent of study participants believe that their teeth are ugly. That's a lot of people who are unsatisfied with their smile!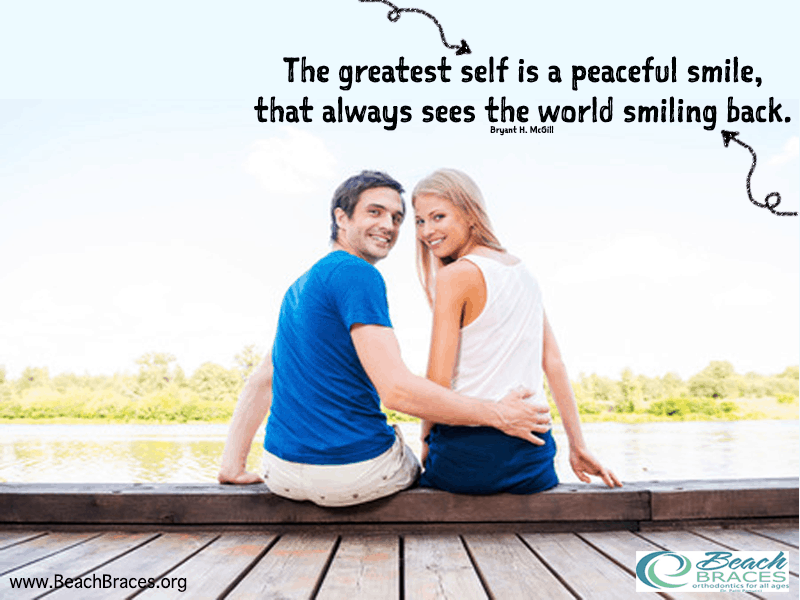 Bryant H. McGill said that "The greatest self is a peaceful smile that always sees the world smiling back." But if a person doesn't smile, then they will not experience all that the world's positivity has to offer.
When a person hides their smile, they are hiding their true selves. It takes a lot of effort to constantly position your mouth so that your teeth are hidden from view. Add to that the shame that comes from a subpar smile and you have an unhappy person.
You No Longer Have To Hide Your Greatest Self
If you're among the majority of people who does not like their smile, the good news is that you can easily do something about it. People who hate taking pictures because of their teeth can now become proactive about fixing their problem.
Does your child hate smiling in school photos? Are you an adult who avoids family picture time at all costs? Whatever your age, you can make an appointment with your local orthodontist and talk about options such as braces. Our family practice will introduce you to many orthodontic options, from traditional braces to Invisalign aligners.
It's a shame that anyone has to hide their true selves because they're not confident in their smile. One visit with Dr. Panucci can give you back the power to present yourself in a way you see fit. Your smile is your calling card. If you don't like the one you have, you can visit our office and create a smile that gives the world the best version of you.
Beach Braces Orthodontics
220 N. Aviation Blvd
Suite A
Manhattan Beach
CA 90266
Phone: (310) 379-0006
Skype: Beachbraces
 The Greatest Self Has a Peaceful Smile 
http://www.beachbraces.org/wp-content/uploads/2017/03/BB1-March2017.png
600
800
Guest Post
http://www.beachbraces.org/wp-content/uploads/2016/01/logo-beach-braces-orthodontics.png
Guest Post
2017-03-27 12:18:40
2017-05-02 04:44:00
The Greatest Self Has a Peaceful Smile