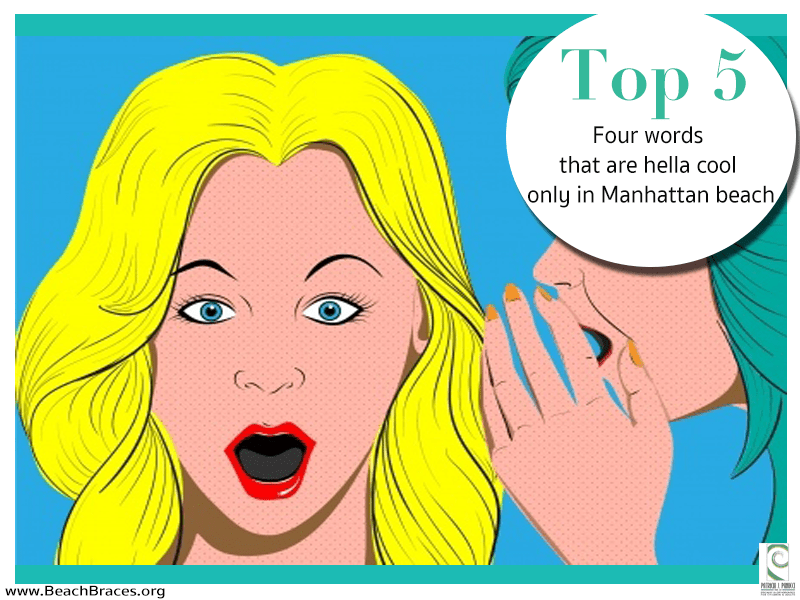 From the second you step foot on Manhattan Beach, it is quite clear that the residents of this area use their own words. These slang terms help make this beach town so special, as they add both personality and color to the English language. Check out four words that are hella cool only here:
1. Bum
In Manhattan Beach, the residents tend to use the word bum. Here, bum means to either have or borrow. For instance, if you were ordering food for dinner and didn't have enough money to cover the cost, you could ask a friend to bum you the rest.
2. Claimin' It
Claimin' it is a slang term that means someone is bragging. For example, if an individual is going on and on about how cool they are because they can do a trick on their skateboard, you can respond claimin' it.
3. Clutch
Many of the residents here use the slang term clutch, which means that someone came out of nowhere very unexpectedly to help an issue or situation. For instance, if your pants rip in the middle of a trip, but your friend has an extra pair in his backpack, that's clutch.
4. Post Up
Post Up is a slang term used to describe someone who is standing around doing very little if anything. Most of the time this person is leaning right up against a wall. It's often used when you are telling someone to wait for you, as you would say, "Post up here, I'll be back in a couple minutes."
Call Today
When you are faced with orthodontic treatment and want the brightest smile possible, make an appointment to visit Beach Braces Orthodontics. With a caring and professional staff, this Manhattan Beach orthodontics practice will ensure you walk away happy and confident in your new smile!
Beach Braces, 1730 Manhattan Beach Blvd. Suite B, Manhattan Beach, CA 90266
TEL: 310-379-0006 Fax: (310) 379-7051.
Related Posts
http://www.beachbraces.org/wp-content/uploads/2016/01/logo-beach-braces-orthodontics.png
0
0
Dr Patricia Panucci
http://www.beachbraces.org/wp-content/uploads/2016/01/logo-beach-braces-orthodontics.png
Dr Patricia Panucci
2015-06-04 10:00:00
2015-06-19 08:33:13
Four words that are hella cool only in Manhattan beach