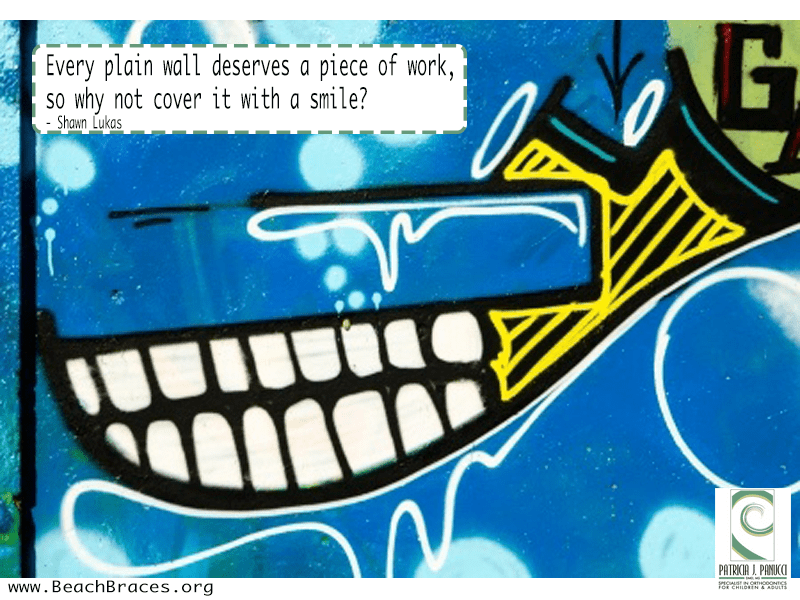 When people envision a plain wall, they may sense an aura of sophistication. However, they know that they can cover that wall with paint or decorate it with beauty designs, and it will still retain that sophistication, but also emulate character and moxy. Braces work in much the same way. They act as a coating over the wall, and they can even look pretty in the process. However, the difference is that once the braces are removed, a gorgeous smile waits beneath.
Addressing Structural and Physical Issues
The main purpose of braces is to address structural and physical issues with the teeth. In most cases, individuals go to the orthodontist because their teeth are crooked in some manner. All of their teeth may stand at an incorrect angle, or they may have several teeth that are in need of assistance. When the orthodontist puts the braces on, youngsters may feel nervous about what their teeth will look like after. However, when they compare pictures of themselves to before once the process is done, they will likely smile brighter than they ever had before.
Instilling a Sense of Confidence and Pride
When children visit the orthodontists to obtain braces, they may feel ashamed of the way that their teeth currently look. Older children and teenagers may already display tremendous awareness of the fact that their teeth are crooked, and such an awareness can prove detrimental to their self-esteem. Even when the braces are on, they may wonder how they look to other kids. Yet once they have undergone the process, they will likely have developed a sense of confidence that assists in them in gaining the courage to participate in class, talk with their peers and fulfill their dreams.
A smile is both a valuable tool and facial feature that helps to decorate that wall, and people can get it by scheduling an appointment with Beach Braces in Manhattan Beach.
Call Today
When you are faced with orthodontic treatment and want the brightest smile possible, make an appointment to visit Beach Braces Orthodontics. With a caring and professional staff, this Manhattan Beach orthodontics practice will ensure you walk away happy and confident in your new smile!
Beach Braces, 1730 Manhattan Beach Blvd. Suite B, Manhattan Beach, CA 90266
TEL: 310-379-0006 Fax: (310) 379-7051.
Related Posts
http://www.beachbraces.org/wp-content/uploads/2016/01/logo-beach-braces-orthodontics.png
0
0
Dr Patricia Panucci
http://www.beachbraces.org/wp-content/uploads/2016/01/logo-beach-braces-orthodontics.png
Dr Patricia Panucci
2015-08-13 10:00:00
2015-08-17 12:07:28
Every plain wall deserves a piece of work, so why not cover it with a smile? - Shawn Lukas