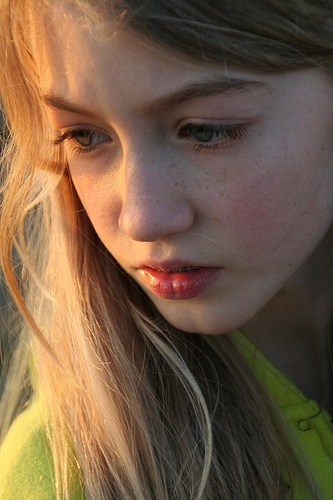 Why is Age 7 Considered the Optimal Time for Screening?
You may have heard that the optimal age for receiving your first orthodontic consultation is around the age of seven years old. Most orthodontists will recommend this page based off of the American Dental Association's recommendations, but why is age 7 optimal for receiving a diagnosis for treatment?
Early evaluation of the child's condition is extremely important in orthodontics. By creating a treatment plan before a child has fully develop their jaw, or had all of their permanent teeth fully erupt, this can help save time, expense and improve confidence. Early treatment offers a greater opportunity for easier and more effective treatment. Not to say that adults can't receive orthodontic treatment, but results can be far more dramatic when children are able to receive treatment early on in life because development can be structured by the orthodontist to ensure that children's teeth come in naturally and that their jaws form to prevent issues.
Intervention in the early stages of life will guide the growth and development which will prevent any serious problems down the road. When teeth are able to grow into a position which is going to cause ongoing oral health issues, this can lead to difficulty with chewing, speech, tooth wear, muscle soreness and a plethora of other issues. This is why early intervention can be so beneficial.
At age 7 adult molars begin to erupt into the mouth which will establish a solid foundation for back bite. Orthodontists will get a clear indication of how permanent teeth are developing as well as the relationship of each tooth inside a child's mouth and how it will erupt and the order that they will come in. Improper orders and issues like crooked teeth for example can be identified in early x-rays and corrected especially if they are caught early. Indications for future issues can allow an orthodontist plenty of time to plan ongoing treatment for a child as well. When an orthodontist begins to see examples like erupting incisors which are coming in improperly, they can prevent issues like open bite, crowding, overbite and more.
Today orthodontic imaging (http://www.youtube.com/watch?v=OHT4OaPheBY) also makes it easier to properly diagnose children during these early years. When a child comes in at just seven years old 3-D x-rays and new imaging software can actually simulate the way did their teeth will erupt and how their jaw will form overall. By examining every little detail and getting a 3-D model of your child's mouth, orthodontists can structure treatment to ensure that a child ends up with a perfect smile with much quicker results limiting the amount of time that they might have to use an orthodontic appliance. Age 7 is a great time to start intercepted treatment and to ensure that your child never has to experience any difficulty with their permanent teeth.
For an introductory consultation for your child please contact Beach Braces today. We can also answer any questions that you may have about optimal screening and the screening process.
Beach Braces 1730 Manhattan Beach Blvd. Suite B, Manhattan Beach, CA 90266
TEL: 310-379-0006 Fax: (310) 379-7051.
The Emphasis on Age 7; Explained
Related Posts
http://www.beachbraces.org/wp-content/uploads/2014/04/8407031275_d26f445787.jpg
500
333
Dr Patricia Panucci
http://www.beachbraces.org/wp-content/uploads/2016/01/logo-beach-braces-orthodontics.png
Dr Patricia Panucci
2014-04-15 13:34:48
2015-09-20 19:12:02
The Emphasis on Age 7; Explained