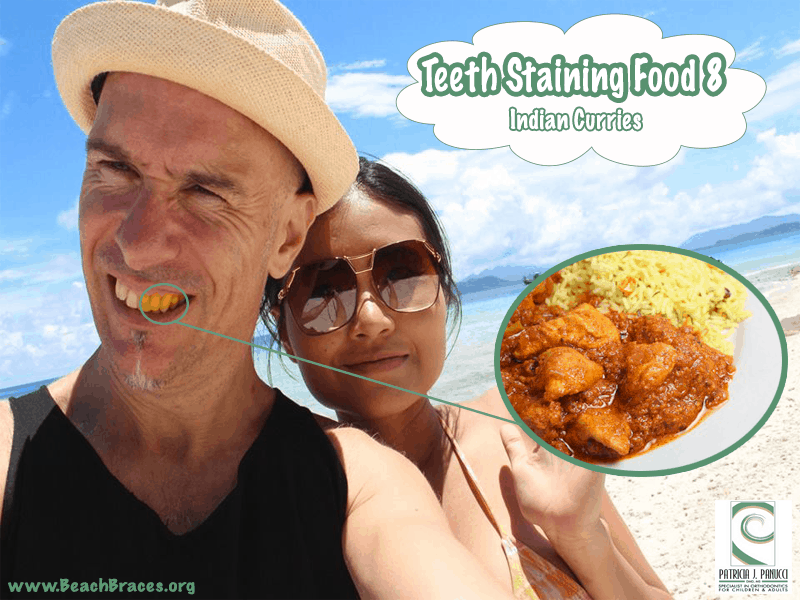 Teeth Staining Food # 8: Indian Curries
If you're like most people with stains on their teeth, you probably avoid smiling. You might cover your mouth with your hands or bite on your cheek to keep others from seeing your teeth. This is a common problem reported by those who indulge in Indian curries. While those curries provide the perfect balance of heat and flavor, the dishes often contain curry powder, which stains your teeth and causes yellow discolorations. Other curries contain tomatoes and other acidic ingredients that not only stain the teeth but chip away at the enamel too. With the right services, you can show off your teeth and still eat your favorite dishes.
How Does Tooth Whitening Work?
Tooth whitening typically uses a bleaching agent that bleaches yellow spots and makes those spots look white again. With teeth whitening, offices sometimes use a combination of bleaching agents and light therapy to protect the gums from those agents. Some doctors also use internal procedures that go deep inside the teeth to whiten from within. Though there are some natural and home remedies that you can try, most patients experience more success with a visit to a doctor or orthodontist.
Do You Need Braces?
If you hide your smile because of crooked teeth, or you notice your child doing the same thing, now is the time to look at the average cost of braces. The total cost that you pay depends on whether you choose Invisalign or another product and whether you have dental insurance. Patricia J. Panucci welcomes questions from her patients. With one phone call to Beach Braces, you can find out more about the procedures that she offers, how to make an appointment and how much the procedures cost.
Beach Braces, 1730 Manhattan Beach Blvd. Suite B, Manhattan Beach, CA 90266
TEL: 310-379-0006 Fax: (310) 379-7051.
Don't Let Indian Curies Stop Your Smile
Related Posts
http://www.beachbraces.org/wp-content/uploads/2014/07/TSF-8.png
600
800
Dr Patricia Panucci
http://www.beachbraces.org/wp-content/uploads/2016/01/logo-beach-braces-orthodontics.png
Dr Patricia Panucci
2014-08-07 13:34:00
2015-11-10 19:28:11
Don't Let Indian Curries Stop Your Smile