kellyhogaboom
via
Compfight
cc
">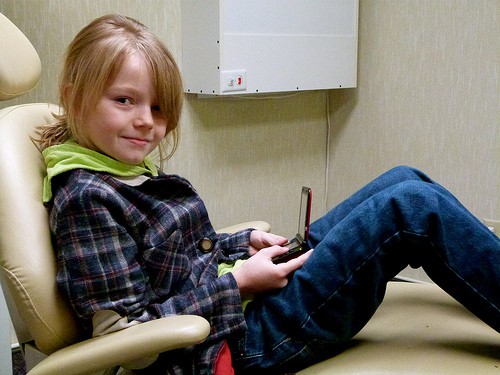 Learn Before Taking First Step Towards a Perfect Smile
Working as an orthodontist is all about expanding your treatment options and constantly educating yourself to offer more to your patients. New forms of technology such as Invisalign and Suresmile are making orthodontic treatment faster and easier than ever before. With this ease of treatment there are a number of concerns about orthodontists potentially asking family dentists to start using these treatment options in their own practice without a qualified orthodontist to track treatment every step of the way. While there are some orthodontic treatment options that are now available from dentists you will have many more options available from a fully qualified orthodontist and with these options you can experience better treatment results.
Some questions you can ask to make sure whether an orthodontic specialist is well qualified or not:
Are you a qualified orthodontic specialist?
Did you attend a formal accredited orthodontic program with a residency that was also accredited?
Which state is your specialty license with and when did you achieve your specialty license with a state dental board?
Where did you graduate in terms of class ranks in dental school?
Knowing the difference between a dental specialist and an orthodontist:
A little-known fact is that roughly 50% of primary care dentists graduated in the bottom 50% of their dental school classes. This is why receiving expert care for orthodontics is so important. Primary care dentists may have received a residency but there is no guarantee that this residency was full-time for accredited. A simple residency is not enough someone to qualify as an credible orthodontist, it must be strewn accredited program and they must receive a recognized diploma in orthodontics after their residency has been completed. Residencies of this type are generally full-time and require extra education after dental school. Just 6/100 dentists are generally chosen to go on to orthodontic school so they are a very few selected champs. With this extra education however they are better suited to deliver treatment options that can give you better results.
In addition to orthodontists you may have heard of a variety of other dental specialists including:
Oral Surgeons
Pediatric Dentists
Periodontists
Endodontists
Prosthodontists
Each one of these experts has his or her own distinct qualification which can be related to orthodontistry or be required at some point during treatment. However, none of these dental specialists are fully qualified to assess, perform and oversee orthodontic treatment.
If you would like to get into contact with an orthodontic professional for a free consultation today then Dr. Panucci should be your first choice. Contact Beach Braces for consultation today.
Beach Braces 1730 Manhattan Beach Blvd. Suite B, Manhattan Beach, CA 90266
TEL: 310-379-0006 Fax: (310) 379-7051.
 Difference Between Orthodontists & Other Dental Specialists 
http://www.beachbraces.org/wp-content/uploads/2014/01/8560654738_60e4725773.jpg
375
500
Dr Patricia Panucci
http://www.beachbraces.org/wp-content/uploads/2016/01/logo-beach-braces-orthodontics.png
Dr Patricia Panucci
2014-01-07 09:00:25
2017-08-07 01:47:16
Difference Between Orthodontists & Other Dental Specialists