Working as an orthodontist is all about expanding your treatment options and constantly educating yourself to offer more to your patients. New forms of technology such as Invisalign and Suresmile are making orthodontic treatment faster and easier than ever before.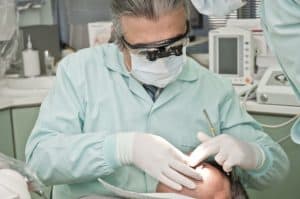 UPDATED – 29 -SEPTEMBER-2017
With this ease of treatment, there are a number of concerns about orthodontists potentially asking family dentists to start using these treatment options in their own practice without a qualified orthodontist to track treatment every step of the way. While there are some orthodontic treatment options that are now available from dentists you will have many more options available from a fully qualified orthodontist and with these options, you can experience better treatment results.
Some questions you can ask to make sure whether an orthodontic specialist is well qualified or not:
Are you a qualified orthodontic specialist?
Attendance of a formal accredited orthodontic program with a residency.
Which state is your specialty license with and when did you achieve your specialty license with a state dental board?
Where did you graduate in terms of class ranks in dental school?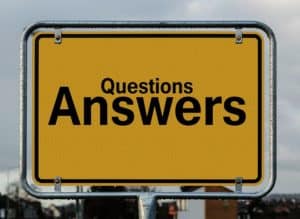 This is crazy
First of all, a simple residency is not enough someone to qualify as a credible orthodontist, it must be an accredited program and they must receive a recognized diploma in orthodontics after their residency has been completed. Residencies of this type are generally full-time and require extra education after dental school. Just 6/100 dentists are generally chosen to go on to orthodontic school so they are very few selected champs. With this extra education however they are better suited to deliver treatment options that can give you better results.
Orthodontics is the specialty of dentistry concerned with the treatment of improper bites and crooked teeth. Orthodontic treatment can help fix the patient's teeth and set them in the right place. Orthodontists use braces and aligners to set the patient's teeth. It takes two to three years of additional training to be an orthodontist. As written above, it is very difficult to earn the right to practice orthodontics.
In addition to orthodontists, you may have heard of a variety of other dental specialists including:
This specialty focuses on the diagnosis, surgical and adjunctive treatment of diseases, injuries and defects related to the functional and esthetic aspects of the face, mouth, teeth and jaws (maxillofacial area.) This specialty requires four to six years of further training after dental school.
Pediatric dentists are dedicated to the oral health of children from infancy through the teen years. They specifically study the in's and out's of children's dental health. They have the experience and qualifications to care for a child's teeth, gums, and mouth throughout the various stages of childhood. This specialty requires the dentist to study a further two years after completing dental school.
A periodontist is a dentist specializing in the prevention, diagnosis, and treatment of periodontal disease, and in the placement of dental implants. Periodontists expertise is in the treatment of oral inflammation. Periodontists embark in extensive training in these areas, including three additional years of education beyond dental school. Periodontal specialty will need a further two years of study after dental school.
Endodontists are dentists who specialize in maintaining teeth through endodontic therapy procedures. These involve the soft inner tissue of the teeth, called the pulp. The word "endodontic" derives from "endo" meaning inside and "odont" meaning tooth. All dentists are trained in diagnosis and endodontic therapy, however, some teeth are especially difficult to diagnose and treat. Consequently, that's why endodontic specialists are called upon. Endodontists study a further three years after dental school to complete a Masters Degree in Endodontics.
Prosthodontists are experts in the restoration and replacement of teeth. They make smiles look beautiful and function the way they should. Prosthodontists receive an extra three years of specialized training after completing four years of dental school. Three to four years of further education is required to reach this level of specialty.
Dental Public Health provides leadership and expertise in population-based dentistry, oral health surveillance, policy development, community-based disease prevention. DPH professionals assure optimal oral health for all individuals and populations. This position requires a twelve-month intensive training program to complete the knowledge.
You Might Be Wondering
Each one of these experts has a distinct qualification relatable to orthodontistry. Other specialties required at some point during treatment will be dealt with by the respective specialist. There is, of course, other parts of the dental realm that are not listed. However, none of these dental specialists are fully qualified to assess, perform and oversee orthodontic treatment.
Furthermore, if you would like to get into contact with an orthodontic professional for a free consultation today then Dr. Panucci should be your first choice. Contact Beach Braces for a consultation today.
Beach Braces
1730 Manhattan Beach Blvd.
Suite B, Manhattan Beach,
CA 90266
TEL: 310-379-0006
Orthodontists & 6 Other Dental Specialists [Epic Facts]
http://www.beachbraces.org/wp-content/uploads/2014/01/dentist-2530990_640.jpg
425
640
Dr Patricia Panucci
http://www.beachbraces.org/wp-content/uploads/2016/01/logo-beach-braces-orthodontics.png
Dr Patricia Panucci
2014-01-07 09:00:25
2017-09-29 04:38:11
Orthodontists & 6 Other Dental Specialists [Epic Facts]