Here is what our patients and parents have to say about Beach Braces: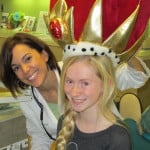 "Moved here halfway through treatment and Dr. Panucci took over seamlessly making the transition a great experience. Everyone in the office is extremely friendly, helpful and professional. Highly recommend!!!!!"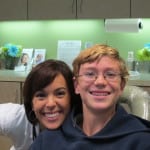 "Everything about Beach Braces is wonderful. Dr. Panucci and her staff are fabulous: professional, friendly, fun and enthusiastic. I HIGHLY recommend Beach Braces for any and all orthodontic needs."
"Had great experience. They doctor and her team brought a beautiful smile on my face, and it's permanent. Highly recommended if you are thinking of getting similar corrections of your teeth."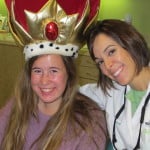 "We had a very good experience at Dr. Panucci's office. Her entire staff was friendly and efficient."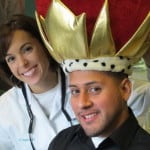 "Everyone is friendly, helpful and empathetic. Genuine staff"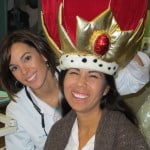 "Great experience so friendly helpful and I would recommend to friends and family. thank you so much."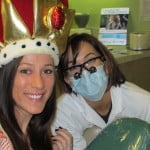 "I am very pleased with my results. The people at Beach Braces are great to work with and always on time with your appointments. One of the more organized doctors offices I've been to. They do great work and I highly recommend them for any orthodontic work!"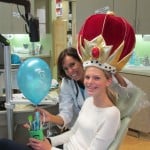 "My daughter only needed one tooth pulled down into place. She was so unhappy that every orthodontist said she would need a full mouth of braces, even though all of her teeth were straight. Dr Panucci created a custom treatment with a partial brace, followed by behind the teeth braces. We are so thankful and happy!! Dr P is the smartest, best orthodontist in the Southbay!!!!"
"Dr Panucci and her staff successfully led my daughter through 2 phases of orthodontic treatment and my son through one phase. The experience was both professional and fun! A great environment and an extremely friendly staff! Both of my kids have exceptional smiles thanks to Dr Panucci and the Beach Braces staff!"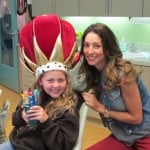 "From the moment we came to Dr. Panucci's office, we were greeted with warm smiles, confident staff and a highly competent doctor. Talking with Shelley, the office manager about our options was easy as she answered all of our questions and spent so much time explaining the process. Tami at the front desk always greeted us with a smile. Appointment times were always easy to book and change when necessary.
Our daughter loved Gloria and Mary who each worked on her smile and were kind and patient. And finally, Dr. Panucci was fantastic! We couldn't be more pleased with the job she has done on our daughter's smile! Our son is next in line…"
"Dr. Panucci and her team are amazing great level of care and attention to detail, easy to make appointments and short waits. Can't go wrong choosing Dr. P."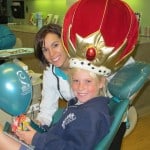 "Great experience for both of my girls. They both look great so far and we will be coming back for years:. Thank you!"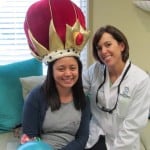 "Thanks to dr Pannucci and her staff. I definitely had a great experience. I've had braces for over 10 years with different orthos. dr Panucci will surely be my last ortho. I am very satisfied with the result. Highly recommended!!!!!"
"I will miss coming to Dr. Pannucci, the staff is very professional and friendly. Everybody is very knowledge, you teeth are in good hands coming here. I'm sad to finally be done with my treatment, the experience was great and I am very satisfied with the results."
"My teeth look great! Office is very friendly. Invisalign worked perfectly."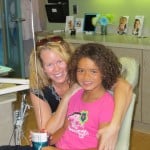 "My daughter was treated like royalty by Dr. Panucci and her staff throughout the whole process of getting braces. Along the way, any concerns I had were handled in a timely and professional manner, so we always felt like we were safe here.It's been quite a journey, and today she finally got her braces off! Her teeth look great!"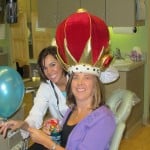 "I've had a wonderful experience with Dr. Panucci and the entire staff at Beach Cities Braces. The team was always so upbeat and professional. They were able to achieve amazing results I never thought possible after a car accident caused dental damage. I will forever reap the benefits of all the work the team was able to perform. Thanks a ton!!!"
"We were very pleased ,with the experience and the expertise we received from all that were involved with Eric's procedure . Dr. Panucci was very professional.,and that says a lot of the dental industry. ,especially about "Beach Braces". I'd recommend it highly to family and friends. Thank you to all for such a wonderful job done!!!"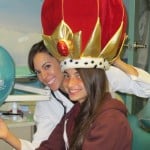 "Both my son and daughter were patients of Dr Panucci and Would chose her again without a doubt. The staff is first rate always friendly and helpful. Most important though are my kids perfect teeth!"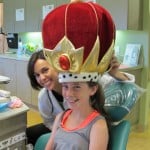 "Our entire family is grinning! Dr Panucci and her delightful staff do a fantastic job and our office visits are always quick and easy. In fact, the whole braceface process has been so much easier than we'd ever imagined."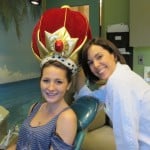 "I can't thank Dr. Panucci enough for her great job. We had gone to 4 other ortho's and were unhappy, Thank God we were told to go to Beach Braces. My daughters teeth are beautiful! We are so impressed with the whole staff. I highly recommend that anyone who needs braces contact Beach Braces you will be grateful you did!"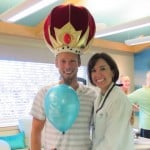 "I'm fighting back tears! I can't believe how Awesome my teeth look! Thank you Dr. Panucci and staff, you were incredible and so loving and caring and made this experience so much easier! Much love, Gabe"
"This has been the best experience. From the friendly office staff Shelly and Tami to the assistants… Especially Mary to Doctor Panucci! Everyone has been so helpful and accommodating… Oh my, even coming in early on a Sunday morning to checking her out fore we had to leave for Iowa. And then again taking a look at her photos from the Olympics in London! Way over the call of duty!!! We loved our experience here and will recommend you to all our friends! Thank you… We will miss you!"
"My experience with Dr. Panucci and her staff has been wonderful. From the beginning of my treatment through the end, everyone has been professional and accommodating! The environment is pleasant and I am highly satisfied with the treatment I received. I highly recommend Beach Braces!"
"I have had the best experience here! The staff have always taken care of me and inform me on what they are doing with my teeth. Now that I got my braces off I couldn't be happier with my smile, Thank you Beach Braces!"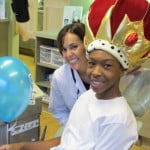 "I would recommend Beach Braces because I felt very comfortable and trusted the experience of Dr. Panucci completely! I traveled from Bellflower because of this and my kids loved the office and the Beach Braces team."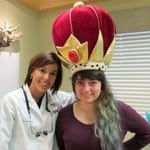 "Every visit has always been extremely pleasant and surprisingly comfortable. The service here disproved any scary myths I've ever heard about braces!"
"Had a wonderful experience from beginning to end. Every aspect of it from the staff, to location, to atmosphere was exceptional. The doctor was friendly, knowledgeable, and experienced, and the whole staff was always so friendly and helpful. I have recommended family and would definitely recommend family and friends again!"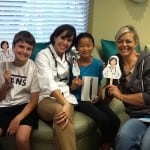 "Wow! This is so exciting. The first kid getting his braces off. Now we just have three more to go, plus mom of course. We wouldn't dream of going anywhere else for our smiles. Doctor makes us feel like family and we are always happy to come. I love hearing Shelly's voice on the other end of the phone because I can actually hear her smile! As a busy mom, I love how the office works to get the various kids appointments consolidated. What more can I say but THANKYOU! …and see you next week."
"From the first day I enjoyed following all the processes. Everyone, is so friendly. The first greeting is smiling Tammy. Sherrie walked me through the process and brace options. Gloria was so good at handling my ongoing maintenance. And, she was always happy. Dr Panuccci was excellent in correcting the teeth of someone who had not had braces for fifty years. All my questions were answered along the way. My teeth were in bad shape, and I had a severe overbite. Everything was corrected in short time. I am very happy and would never hesitate to recommend this office and the people."
"Thank you, Dr. Panucci and crew! First of all, everyone in this office are always friendly and willing to help every time during the visit. Questions are always answered and fixed no matter how serious it may be.I'm thrilled with the experience here and the result of my adjustments. Thank you thank you thank you!!"
"Outstanding staff! Very professional! Experience was pleasant that I brought my two boys to Dr. Panucci practice. Highly recommend!"
"I am very happy with my results! Thanks to the beach braces team my teeth are straight and my bite is back to normal. I was surprised at how quick and painless the process was. I am very grateful for Dr. Panucci and the teams work and hospitality."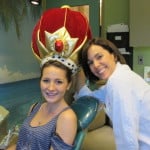 "we loved being a patient of beach braces. They are very professional, high tech and knowledgable. It was so nice to have an office with thorough and friendly front office staff as well as everyone who worked on my daughters teeth. I loved the atmosphere! Welcoming and kid friendly, not only for patients but siblings as well."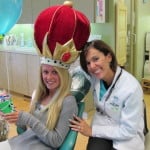 "Dr. Panucci and her staff made Ally's experience getting braces fun. Everyone is so friendly. The atmosphere in the office is fun and upbeat. The entire process was easy and pleasant. Ally's smile looks beautiful and we are very happy. I highly recommend Dr. Panucci to help make your smile beautiful!"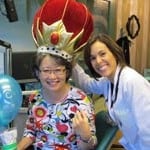 "Stellar staff! Always on time! Always responsive! Every visit to the office was a pleasure!"
"Dr. Pannuci made the experience of having braces as an adult as painless as possible. The one thing I never have enough of is time and that is what impressed me the most that I was never kept waiting and the appointments lasted exactly as long as they said they would. The office was extremely clean and pleasant to be in and the support staff is amazing. They are pleasant, friendly and knowledgeable. Dr. Panucci is sweet, pleasant and a walking advertisement for the art she creates for our smiles. Last,whoever does their marketing and communications is fabulous.Thank you Dr. Panucci and your wonderful staff!"
"Very nice staff that clearly communicated all of the steps to our daughter."
– Michael B. (Father of Patient)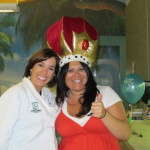 "Dr. Panucci and her staff are amazing! I am so happy with my results. My experience at her office was great… If your looking for a warm and welcoming office this is the place. Thanks again ."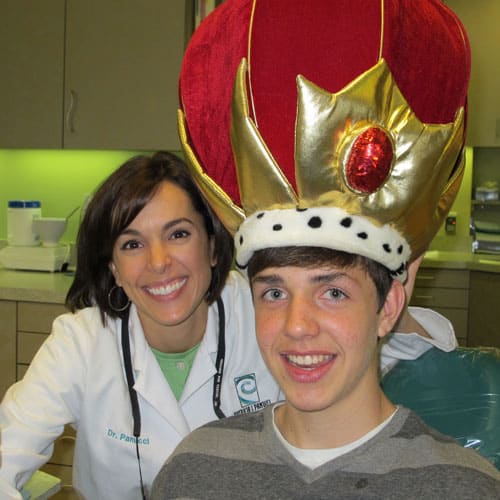 "Always a pleasure to visit. Dr. Panucci is the best!!!"
"Absolutely Wonderful! I couldn't recommenda nicer, kinder office that speaks to the kids as an individual person!"
"This has been an awesome experience in every way of which I am reminded every time I see my daughters smile. The entire staff has been so wonderful. I plan on coming back myself for braces. Thanks for everything."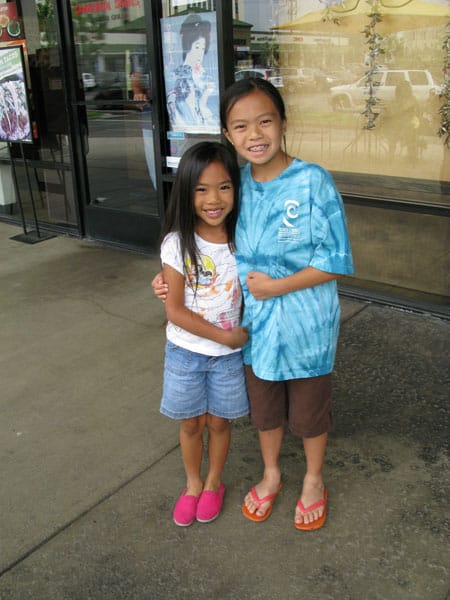 "They have a great staff and they make you feel at home! They are awesome!"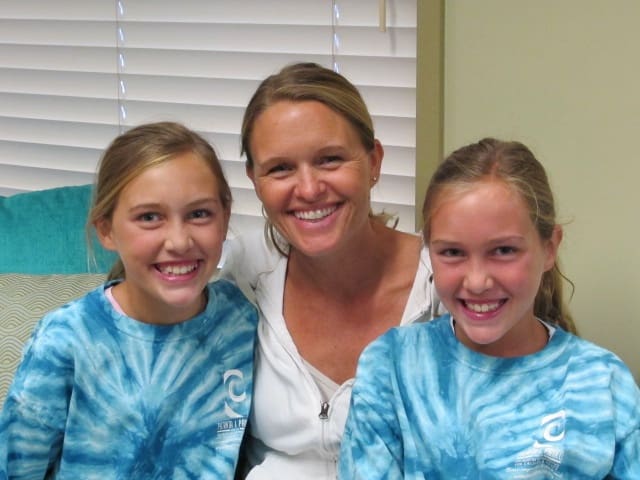 "My girls have had the best experience with every appointment at Dr. Panucchi's office. From start to finish everything has been so professional, clean, on time and even fun. Thank you for making coming to the orthodontist a pleasant experience!"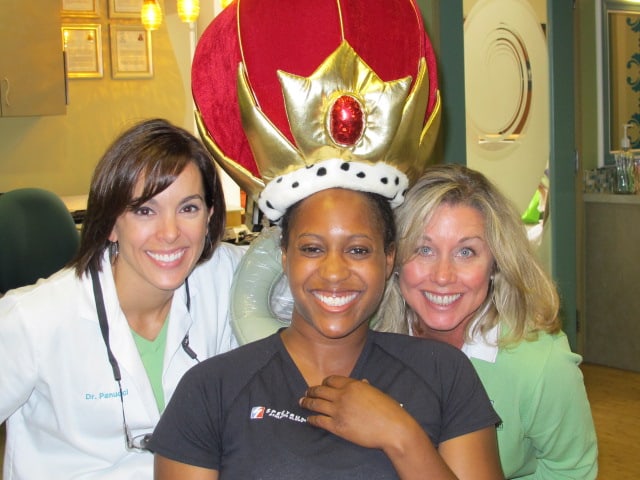 "This was one of the best experience that I have had at an ortho office. The staff is professional, knowledgable and friendly. Dr. Pannuci is the by far the best doctor in the south bay . I would recommend everyone here."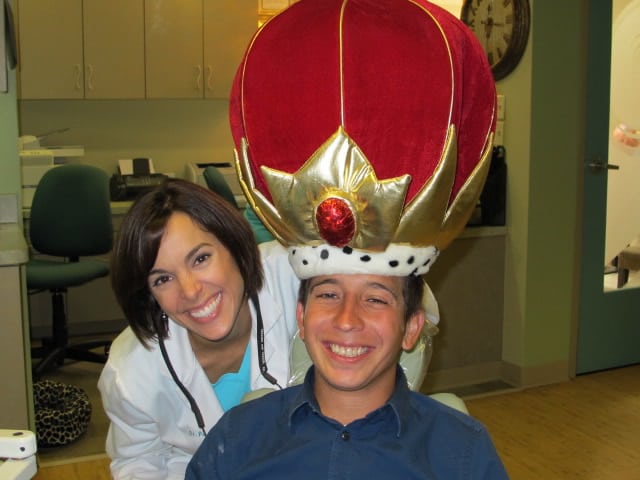 "I absolutely love you guys!!!!!Every time I came in I was greeted with warm smiles and great conversation. I'm thrilled and amazed how well my teeth turned out!!Although I'm stoked to get them off, I will miss the regular visits.Thank you!"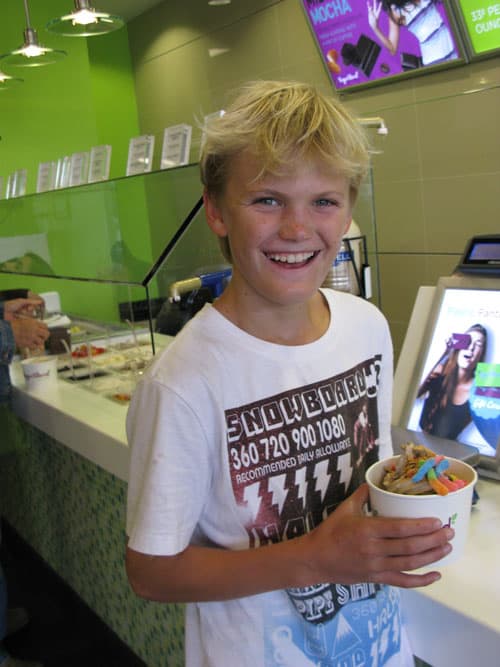 "Aside from the results, that have been miraculous, our son actually enjoys his office visits. Painless for him and us. What more can you ask for?"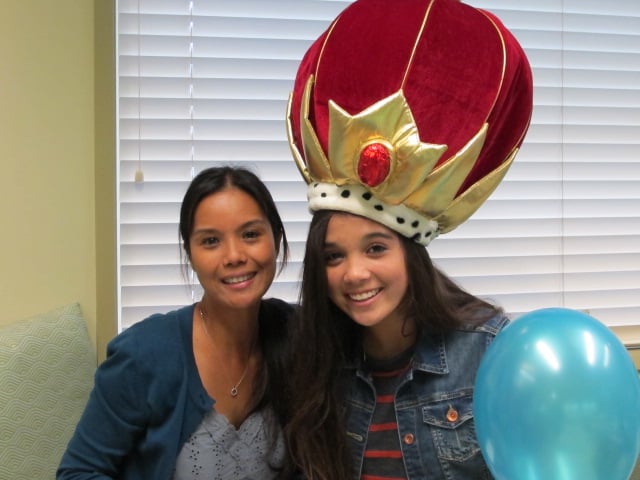 "Everytime I came to an appt here at beach braces has been an absolute pleasure; i love how friendly and homey everyone is. Every step helped me get that much closer to the big day! The teeth reveal! Everyone made me feel so welcome and part of this amazing family. BEACH BRACES ARE THE BEST."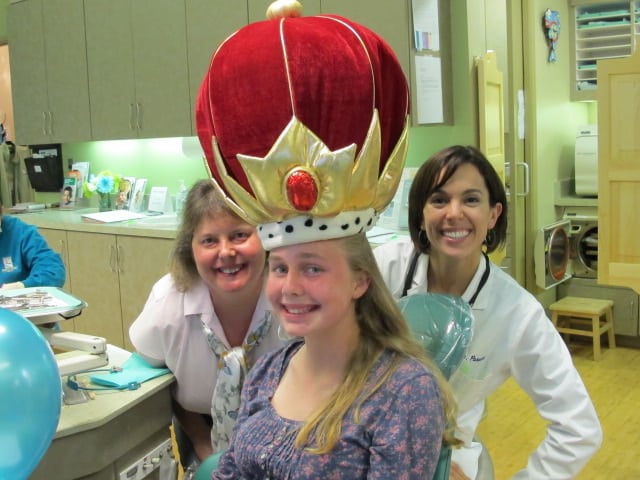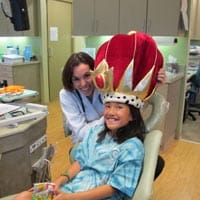 "Our family loves Dr. P she has made a word of difference for our son. Thank you so much!"
– Nicole (Mother of Patient)
August 26, 2015
Dear Dr. Panucci,
I just wanted the chance to sincerely and genuinely thank you for giving me the lifelong, invaluable gift of smiling. I can now show off my beautiful straight teeth and improved mouth structure thanks to you and your amazing staff, who were very cooperative with me and worked through my countless gag reflexes and many other setbacks. I am really happy to have my braces off and have quite possibly taken more selfies these past two weeks than in my entire life before braces :).
I can't express how much I love my new smile and how much more I laugh openly nowadays. This is just in time for senior year of high school as well! Thank you very much for pushing my teeth very hard to be perfect in the 24-month timeline, which seemed very difficult to do towards the end of treatment, but not impossible! 🙂
I wish you the best of luck with all future treatments, which I know will be excellent, according to your high standard of procedure, and I very well know you will continue to make many young souls happy and comfortable lifelong with their smiles, because "A smile is a curve that sets everything straight".
Regards and Best Wishes
Ammar P.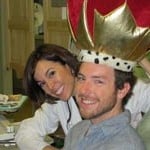 "This experience has been amazing. Dr. P is awesome. The solution she came up with to fix my crossbite was both clever and fast. She saved me so much time and effort with her skills."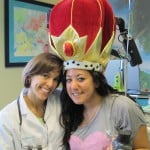 "I got the smile I always dreamed of by the most caring and friendly orthodontic team in the south bay. I am very happy."
Dr. Panucci and her staff are staff are courteous, professional and awesome to work with! I love my new straight teeth!!!!!"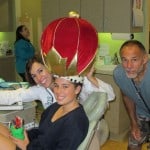 "We wanted to let you know how fantastic Mykenzie's teeth are looking. She had her braces removed a week before graduating middle school this week and her huge smile and flash of straight white teeth demonstrated to us how confident and happy she is feeling about her new look. It is hard to remember how she looked before braces. A lot of events and changes take place in a young child's life in two years.
She is a completely transformed person today and all the hard work that you and Mykenzie have done together as a team, is beyond our expectations. Thank you for giving Mykenzie her stunning smile and self-confidence that we knew was amiably waiting to emerge."
– Tina & Paulo C (Parents)
"Dr. Panucci and her staff are extremely professional, as well as very warm and personable. I was so impressed with how they accommodated the school schedule so my daughter didn't have to miss school for her orthodontic appointments. There are simply not enough good things to say about Dr. Panucci and her office. I already recommend this office to all my friends. Everyone at Dr. Panucci is very warm, friendly and professional. My daughter felt very welcomed throughout the treatment"
– Lillian H. (Mother of Patient)
"Dr. Panucci and her team are really great! That's why we're here with our second daughter! They are all very friendly, professional and knowledgeable. If I had a third child I'd be back again! Dr. Panucci and the gang rock!"
– Katherine O'c. (Mother of Patient)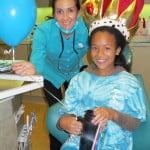 "This is by far the best office I have ever been to. Technology is state of the art, but you feel like you are getting the best and most compassionate hands on care you can. Organized, efficient and so friendly. Dr. Panucci's love of her profession shines throughout the whole office. All of the details from the Sand Dollar program to the patient appreciation party, to contest, to making my child feel safe and happy adds to the outstanding care. I will be continuing with Dr. Panucci for my other children and would highly recommend her to others"
– Roxi H. (Mother of Patient)
"We had an excellent experience with Dr. Panucci our two children have had different personalities and needs and Dr. Panucci and her staff were great with both of them. The office staff is efficient and friendly. We have recommended Dr. Panucci to friends and family"
– Mary B. (Mother of Patients)
"Dr. Panucci, is the best at what she does. My child really has a great time when she comes for her office visit's. The staff and the atmosdivhere are both very warm and welcoming. I love my daughters new smile"
– Lynette I. (Mother of Patient)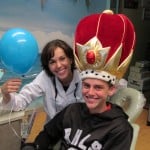 "We have had a fabulous experience worth Dr. Panucci and her wonderful staff. Everything went according to schedule and we will definitely recommend her to our friends. One child down and one more to go J"
– Laurel S. (Mother of Patients)
"I am so happy I chose Dr. Panucci for Jake's orthodontic treatment. From day one we have had a fantastic experience. Everyone is very friendly, knowledgeable and treated both me and my son with patience and kindness. The office was always very accommodating with change in appointments and we were seen very soon after the scheduled time. We will be back very soon with my next son who will need braces in the next year. Thanks Dr. Panucci!"
– Geri S. (Mother of Patient)
"From our first appointment with Dr. Panucci we were impressed by her friendly and professional manner. She is very thorough, and everyone in her office follow through in the same way. Our experience has been very positive and we are very happy with the plan and results! Thanks!"
– Dolores G. (Mother of Patient)
"We have had a great experience with my 9 year old's expander thanks to the awesome staff at Dr. Panucci's office. Everyone has always been so friendly and skilled, and always on time! Although we aren't getting braces now, I'm certain at least one of my children will need them in the future and we will definitely be coming back to see Dr. Panucci"
– Celeste G. (Mother of Patient)
"Dr. Panucci and the entire Beach Braces team have been wonderful! After visiting and researching many orthodontics practices, I chose Beach Braces. The entire team is very knowledgeable in their field and more important, very friendly. I love my smile and show if off more often than not. This has been a great experience that has far exceeded my expectations. I will refer all of my friends to the Beach Braces team- So they can have the same experience as me. Thank you Beach Braces!"
– Morgan B. (Adult Patient)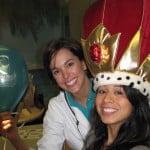 "Thank you Dr. Panucci for my new beautiful smile. I will definitely recommend her. Dr. Panucci and the staff were great. I'm going to miss coming here"
– Andrea C. (Adult Patient)
"My orthodontic experience was better than anything I expected. My lingual braces were relatively painless and comfortable. The office staff are friendly, welcoming and always willing to help. Dr. Panucci does a wonderful job at keeping the experience interesting"
– Shan T. (Adult Patient)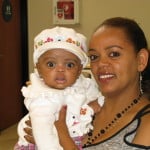 "I want to say thank you to Dr. Panucci. I love my new Smile! I feel so much more confident, and I am so happy that I chose this office. It was worth the investment. Like Dr. Panucci says, " Everyone Should Love to Smile" Thank you so much- God Bless you!"
– Genet M. (Adult Patient)
"Dr. Panucci and her team have been great. This is the most efficient professional care office I have had the pleasure of visiting. The appointments were on time and the staff was very friendly. If I had a problem out of the office they were very flexible in terms of putting me into their schedule. My teeth responded very will to the aligner process and I love the results"
– Scott F. (Adult Patient)
"I Just wanted to share with you my little conversation that I had with Wes yesterday after his orthodontic appointment—after a quick chat about his teeth, etc.-Wes ended our conversation with 'Dr. Panucci is the nicest dentist that I have ever had, she is really good at what she does and is always very gentle with my mouth!!!' Coming from a 15 year old boy-whose conversation isn't always as wonderful as a mother expects on a daily basis-I found it very pleasing to hear! In other words- WE LOVE YOU!"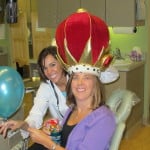 "We had another awesome visit. Haley is always excited to come. You guys make having braces fun. Araceli and all the staff are wonderful."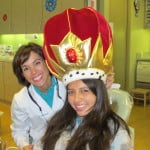 "I think the office is a nice calm and peaceful place to start a relationship because everyone is like a family! I love you guys."
- Jaimie (10 year old patient)
"I have been telling everyone about your office. We have been so happy with the care Matt has received. We will be back with our little one in a year or two."
"Love all your contests and incentive programs. You guys (gals) do a great job and Manhattan Beach is lucky to have you as an addition to the South Bay. Thank you!"
"I really like how we can watch a movie while in your appointment. I also like how nice and kind the employees are to me."
- Alec C. (12 year old patient)
"I love this place. It's the best place to fix your teeth. I am not afraid to get my braces on. Better smiles mean better people. This is the best – you are the best.
- Brendan B. (11 year old patient)
"We love Dr. Panucci's office. We always feel welcomed! The smiles are infectious – we actually look forward to appointments and sharing the success of our progress! We tell everyone we know about Dr. Panucci's office!!! Thank you! Thank you!"
"I'm so happy that Dr. Panucci and all her friends have taken me from crooked teeth to pearly, straight, white teeth. I don't know what my teeth would look like without them. So thank Dr. Panucci and friends for making my teeth look great. I hope to be just like you!"
- Annie M. (11 year old patient)
"I just want to steal a minute to say "Thank you" for the wonderful care you give me…and I am sure that I sdiveak for all of the other divatients as well. The office is such a comfortable and welcoming place to be, the expertise beyond question, the professionalism beyond reproach, and of course the people working in "Beach Braces," the BEST."
- Gretchen (adult patient)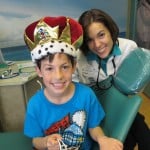 "Dr. Panucci is THE BEST !! Braces are a scary and emotional time for a child, but Dr. Panucci and her staff create such a wonderful environment for both the child and the parent that braces are cool ! The appointments are easy to schedule with a lot of flexibility which is nice for working parents and the insurance is a breeze. The office staff take care of everything with a smile and a cup of coffee to boot. Two of our children have straight teeth and a positive attitude thanks to Dr. Panucci and there is no doubt where our third child is going."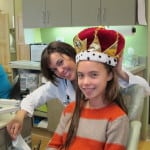 "Always wanted to have nice straight teeth, but my parents couldn't afford the treatment. I eventually made it part of my bucket list and so far it's the first one I check off. Thanks to Beach Braces!!!!"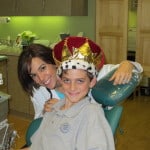 "Both my boys have had a pleasurable experience with the work that Dr. Pannucci had done with them. It's truly been a great experience."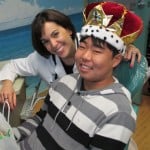 "Thank you so much for taking care of Jeff."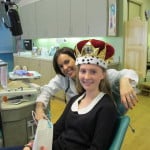 "We have had a wonderful experience with Dr Panucci. She is very detailed, just what you want in an orthodontist. The staff is present and engaging. An overall 5 star experience."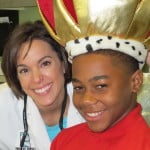 "It was a very good experience for my son. The staff is excellent. Could not have found a better group of dental staff."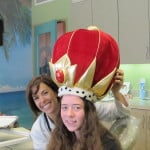 "My daughter has beautiful, straight teeth now thanks to Dr. Panucci and her great staff!! Thanks so much for all you've done, and we'll be back to get her sister's teeth prettied up too!"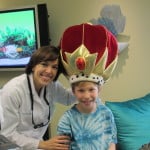 "It was awesome! You guys were always punctual, professional and polite "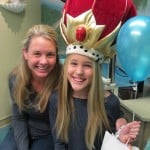 "Dr Panucci and her staff were fabulous They have done orthodontic work on all three of my daughters, and I would enthusiastically recommend them Everyone at the office is friendly and reassuring and, even more important, knowledgable."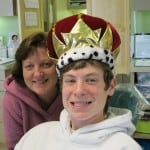 "We were referred to Dr. Panucci by my children's dentist specifically because they are special needs kids. All of the staff are friendly, caring and happy to explain any questions the parent or child may have. They are patient and happy to see you. It's a drive getting there from our home, but has been well worth the trip. Both kid's teeth look wonderful. Each child ended up needing oral extractions and the referrals by Dr. Panucci to the oral surgeons were great as well. They are happy to answer questions on the phone as well. We appreciate the time, patience and expertise we have received! Thank you!"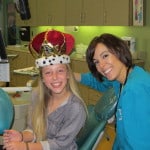 "We loved the staff and dr Panucci!"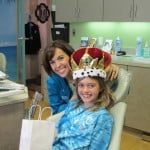 "We have had a great experience with Dr. Panucci and the Beach Braces team. Everyone is so friendly and positive. We love the incentives they have for taking good care of our teeth. We wouldn't go anywhere else."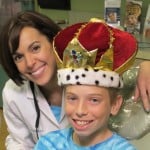 "This has been a great experience! The level of care has been outstanding. Dr. Panucci is very detail oriented, and always takes her time. We never feel rushed, and every question is always answered. Thanks so much for making my son's teeth look fantastic."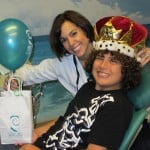 "Dr. Panucci and her friendly staff made each step towards straighter teeth a happy experience. Thank you Team Panucci!"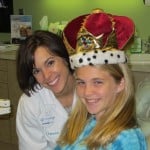 Excellent, friendly caring staffOrganized"
Patricia J. Panucci DmD, MS • Specialist in Orthodontics For Children and Adults in Southern California.
Testimonials