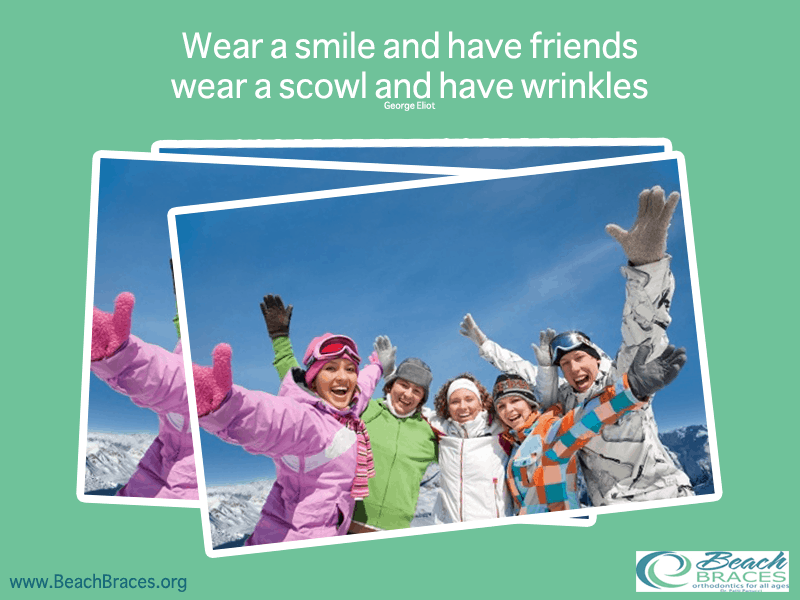 There is no doubt that smiles open doors for all kinds of opportunities. It is a universally understood gesture in every part of the world. As a result, a smile is likely the first step in making friends and getting that coveted job.
Braces At Any Age
Initial evaluation by an orthodontist should be around age 7
Early treatment may result in less time wearing braces
Evaluation of emerging adult teeth
Middle and high school students
Adult teeth erupt and may present in crooked or awkward positions especially in this age group
Adults
Many adults over 25, 35 or even 50 come for orthodontic evaluations
It is never too late for a beautiful smile
Types of Braces
American Orthodontics EMPOWER combines the best of metal and plastic bracing techniques
Adjustable torque and fit for comfort
Can be metal, plastic or a combination of both
Provides correction for the most difficult alignment issues
Can be customized with color or theme of child's choice to make orthodontia
a little more fun
EMPOWER clear
Similar to the metal type, but completely clear
Suitable for those who wish to be less conspicuous
Corrects with wires, but generally not as quickly as with metal
The popular Invisalign appliance is invisible as the name implies and simply sits over the top of teeth.
Consequently the best for minor orthodontic correction
Furthermore easily removes for eating and cleaning
Helpful to maintain teeth after completing course of orthodontia
Lingual
These appliances are worn behind the teeth and thus not visible from the outside
Each orthodontist at our practice is an expert in their field. Consequently, with advanced training in the latest and safest technologies, our orthodontists care about one thing only: our patients' smiles.
We offer free consultations that thoroughly explore every patient's options. Dr. Panucci and her expert and friendly staff that will ensure a helpful and comfortable visit.
Schedule your free consultation by visiting us here: http://www.beachbraces.org/visit/
Beach Braces Orthodontics
220 N. Aviation Blvd
Suite A
Manhattan Beach
CA 90266
Phone: (310) 379-0006
Skype: Beachbraces
http://www.beachbraces.org/
The Expert Truth About Smiles
http://www.beachbraces.org/wp-content/uploads/2016/01/logo-beach-braces-orthodontics.png
0
0
Guest Post
http://www.beachbraces.org/wp-content/uploads/2016/01/logo-beach-braces-orthodontics.png
Guest Post
2016-10-27 11:44:08
2016-10-08 01:06:56
The Expert Truth About Smiles