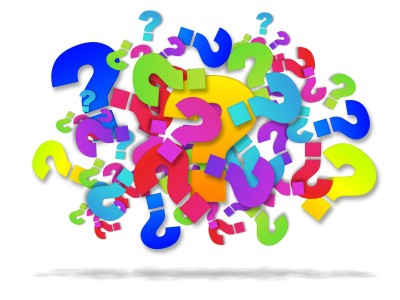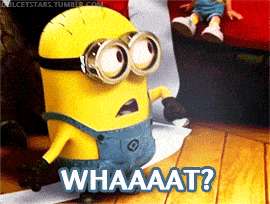 Unlike traditional braces that are placed on the front of the teeth for the entire world to see, lingual braces are placed on the inside of the teeth facing the tongue. In fact, the word "lingual" means tongue. From the outside, even up-close, they are just about invisible. Sometimes referred to as "inside" braces, they are similar to traditional braces in terms of orthodontic principles and the type of hardware used.
Why do People Choose Lingual Braces?
People of both genders and all ages that have considered braces have decided on lingual braces.
Many patients that come to an orthodontist for lingual braces are public and professional figures who feel their orthodontic treatment shouldn't be a focus when they're in public. Because lingual braces are practically invisible, they suit their lifestyle.
Other patients, like many adolescent or adult actors or models for whom appearance is paramount, want straight teeth without showing traditional braces during treatment.
For many, it's a matter of not sharing with the world the fact that they're undergoing a treatment plan. Lingual braces help keep it a private matter.
Lingual braces are also a good choice for people who play sports or wind instruments.
Are There People Who are Not Good Candidates for Lingual Braces?
While there are considerations that may eliminate certain individuals from being a good candidate, the best way to determine if they're the right choice for you is to consult with your Orthodontist. There are, however, issues your Orthodontist will consider.
Lingual braces are not recommended to correct excessive bite problems like an overbite.
Those with small teeth are not good candidates for the procedure.
Lingual Braces Pros and Cons
Pros
The most obvious advantage is cosmetic.
Lingual braces are an excellent option for minor anterior movements like crowding, spacing, tipping, rotation, midline discrepancy and intrusion/extrusion.
Even if the minor discoloration that sometimes occurs with braces happens, it's on the inside where it can't be seen.
They're less visible than clear plastic, removable tooth aligners.
Lingual braces allow the Orthodontist more control than with removable aligners, and patient compliance is a non-issue.
Your braces will be custom fabricated just for you, compared to conventional braces that often use stock parts.
Cons
Plaque buildup can become a problem.
Overall time for the treatment is sometimes longer than for traditional braces, and office appointments can be longer too.
Because the brackets are custom-made, lingual braces cost more than traditional braces.
There is an adjustment period because the placement behind the teeth affects the tongue. Swallowing and even speaking takes some getting used to.
It's important to keep them clean, but it can be difficult.
MTM® No•Trace™ – See How It Works
What is the Treatment Procedure?
You've had a consultation with your Orthodontist. You've had your exam and x-rays, and you've decided to get lingual braces. Through advanced robotic wire bending technology and the use of CAD/CAM, your braces will be custom fabricated.
It's a pretty involved process.
Your Orthodontist takes impressions of your teeth.
The impressions of your upper and lower teeth will be extremely detailed and accurate. The brackets and wires are made at the dental laboratory. They also outline the final desired alignment outcome.
Next, the fabrication process begins.
Using the impressions from your Orthodontist, the lab will make casts.
Based on instructions from your Orthodontist, the lab creates a mockup, or "setup," of your teeth in perfect alignment.
The hardware is created and the setup is scanned into a computer.
The brackets are returned to your Orthodontist.
Your newly fabricated brackets are imbedded into an applicator tray that fits over your teeth. This process holds them in place during the bonding procedure.
But, you're not done yet. Your hardware is left with your Orthodontist for the final fabrication process.
Be prepared to wait a few weeks before your next appointment to have them attached to your teeth.
Now would be a good time to take a "before" picture for your before and after braces comparison when your treatment is finished.
Attaching the braces.
First, the surface of your teeth will be prepared so the bonding will properly adhere.
Your Orthodontist will apply the cement, or bonding agent, to the brackets.
The applicator tray will be pressed into place over your teeth until the cement has cured, ensuring precise alignment.
When the cement has set and the applicator tray has been removed, your brackets will remain in place.
Finally, the pre-bent arch wire prepared by the laboratory can be installed.
You'll be back in the office every few weeks to have the brackets tightened to ensure your teeth are being straightened according to plan.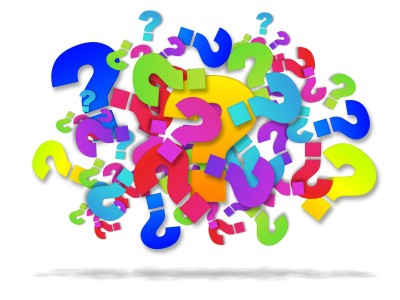 How Much do They Cost?
Because of the sophisticated technology and robotics used to create custom fabricated braces, lingual braces generally cost more than other options, like traditional, ceramic and removable aligners. Examine the lingual braces pros and cons. Ask yourself just how important the cosmetic advantage is in your daily life. Do your research. If you decide that it's worth a little more, then it's worth a little more.
How do Orthodontists Feel About Them?
The use of lingual braces is more common in other part of the world than in the U.S.
Not all Orthodontists who have already completed educational requirements beyond those of a dentist have an interest in additional specialized training.
Providing treatment presents some difficulties for the Orthodontist related to visibility and access.
Orthodontists that have completed the specialized training, however, can offer their patients the additional option of lingual braces, making their practice more patient-friendly.
Don't forget to take your before and after braces pictures.
It's easy to take that beautiful new smile for granted. Look at the before picture once in a while and you'll be reassured it was worth it.
If you live in Manhattan Beach, CA, you're in luck.
Beach Braces Orthodontics, located in Manhattan Beach, specializes in Orthodontics for adults and children and would be happy to consult with you regarding lingual braces or any of the many other options available.
Beach Braces, 1730 Manhattan Beach Blvd. Suite B, Manhattan Beach, CA 90266
TEL: 310-379-0006 Fax: (310) 379-7051.
What are Lingual Braces?
Related Posts
http://www.beachbraces.org/wp-content/uploads/2014/11/ID-100179127.jpg
300
400
Guest Post
http://www.beachbraces.org/wp-content/uploads/2016/01/logo-beach-braces-orthodontics.png
Guest Post
2014-12-16 09:00:29
2015-01-28 22:34:05
What are Lingual Braces?