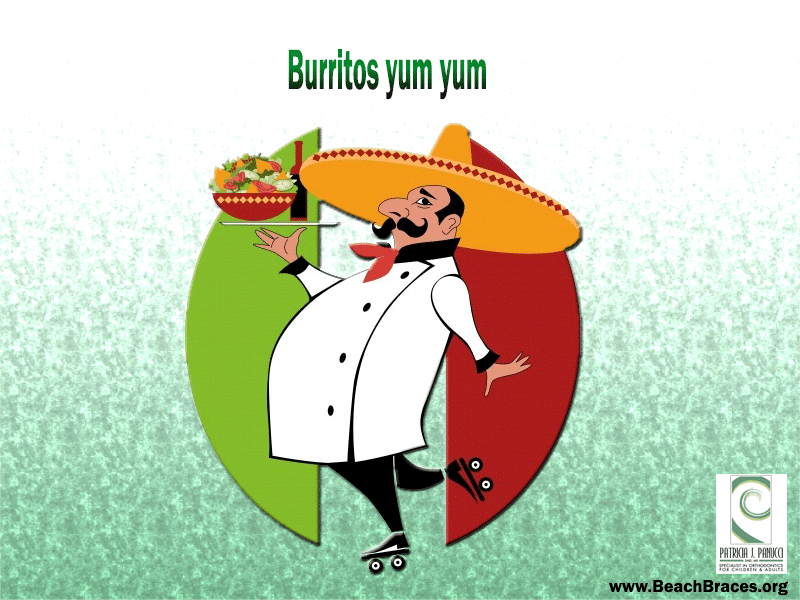 Did You Know No. 2: Why Burritos are So Yummy?
Everybody loves burritos – a soft wheat flour tortilla stuffed with rich meat, refried beans, Mexican –style rice/plain rice, cheese, sour cream, salsa, lettuce, and other ingredients. The best Mexican food in California can be found in the South Bay. Of course, burritos are included in this list! The best burritos in town can be bought at El Gringo, Amigos Tacos, and El Burrito Jr. While more and more people are discovering the exquisite taste of burritos, only few of them really knows where it came from or how it was discovered.
How Burritos Are Created
Generally, burritos consist of flour tortilla folded or wrapped (in a cylindrical shape) in order to enclose the fillings. The tortilla flour is usually steamed or lightly grilled in order to make it pliable and soft. While most of the burritos sold in restaurants nowadays have several ingredients, refried beans and meat are sometimes the only ingredients in Mexican burritos. American-style burritos are known to have more ingredients as fillings compared to Mexican-style burritos.
Burritos and Its Yummy History
There are a lot of stories suggesting the discovery of burritos in history. One of the folk story states that a man named Juan Mendez sold tacos in the street using his donkey as a transport for the food and himself. To keep the food warm, he wrapped it in tortilla flour. The word "burrito" means little donkey and in Spanish, burro means donkey hence the name "burrito" was coined for the tacos he sold.
On the other hand, another story came suggesting that a street food vendor once sold tortilla wrapped food to poor children in a state-run middle school. The vendor calls the children his burritos and later on this term of endearment became the name of the food he sells. The two folk stories above may have brought the burritos we know today.
Does eating too many burritos causes you tooth problems? Don't Worry! Beach Braces is here to help. Contact us at: 310 – 379 – 0006.
Dr Panucci – Beach Braces 1730 Manhattan Beach Blvd. Suite B, Manhattan Beach, CA 90266
TEL: 310-379-0006 Fax: (310) 379-7051.
California: A Place to Enjoy Delicious Food 
Related Posts
http://www.beachbraces.org/wp-content/uploads/2014/02/Did-u-know-7.png
600
800
Dr Patricia Panucci
http://www.beachbraces.org/wp-content/uploads/2016/01/logo-beach-braces-orthodontics.png
Dr Patricia Panucci
2014-02-06 10:51:55
2015-02-24 19:05:46
California: A Place to Enjoy Delicious Food