Every orthodontic patient looks forward to the day when their braces finally come off. Whether your treatment took a few months or over a year, this is certainly a special moment that deserves to be celebrated. After all, you made a commitment to improving your oral health, and you saw it through.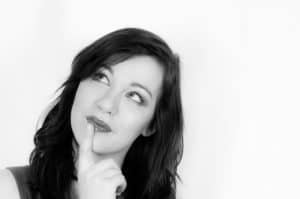 Naturally, many people feel a little nervous about the big day. But you have nothing to worry about because getting your wires and brackets removed is a simple process that takes only a few minutes and gives you that amazing moment that you have been waiting for all this time.
Enjoy Pain-Free Removal
In most instances, the process of removing your fixed orthodontic appliances should cause little to no discomfort. During this last appointment, your orthodontist will clip the brackets and wires before using a special tool to remove the adhesive from your teeth. Some people feel pressure during this part of the procedure, and you may hear scraping noises. However, the techniques and tools that are used to remove your appliances do not cause harm to your tooth enamel.
Expect a Little Sensitivity
The enamel on your teeth that was covered by the brackets requires some time to get used to being exposed to changes in temperatures as you eat and drink. There may also be some slight shifting that occurs once the tension on your teeth is removed. Together, these changes can cause brief tooth sensitivity.
However, any tooth sensitivity that you feel should be similar to what you felt when you had your appliances tightened. This should resolve quickly, and most people find that their teeth are no longer sensitive within a couple of weeks. Until then, try to avoid foods that irritate your teeth such as very cold treats or hard, crunchy snacks.
Schedule a Dental Cleaning
During your treatment, your orthodontist showed you how to brush and floss around your appliances. While this helps to prevent tartar and plaque from building up, you may still need a professional to clean any spots that you might have missed. For this reason, it is important to include a dental cleaning in your post-treatment plans.
While most people will only need a simple cleaning, others may need a deeper one to reach below the gums where bacteria accumulate. Either way, you will love the smooth sensation that is left behind once your teeth are fully cleaned. As an added bonus, dental cleanings help remove slight stains that may have developed on your teeth during treatment.
Explore Additional Smile-Enhancing Options
Everyone's smile is unique, which means that you may have additional things that you want to correct about your teeth. For instance, you may love your straightened teeth but wish they were a bit whiter. This is especially common after orthodontic treatment because some staining may be left behind if you wore metal brackets for many months. Teeth whitening is a procedure that your orthodontic team can provide to ensure that you absolutely love your smile.
It is also common for people to have minor flaws such as chips or deeper stains that need a more permanent repair. Veneers are an option after your treatment is complete that involves placing a thin, porcelain shell over the teeth that need correction to give them a flawless appearance. Talk to your orthodontic team about the things that you love and still want to fix about your new smile so that they can help you understand all of your options.
Follow After Care Recommendations
It is important to carefully follow your orthodontist's post-treatment recommendations. In most cases, you will need to wear a special type of retainer to keep your teeth from shifting out of place once your appliances are removed. In the beginning, retainers must usually be worn for the majority of the day. Once your teeth begin to stabilize, you will be able to start wearing them only at night. For some people, the retainment period lasts for a lifetime. While others only need to wear a retainer for a few years. Your aftercare instructions are provided based upon your unique circumstances so make sure to follow them.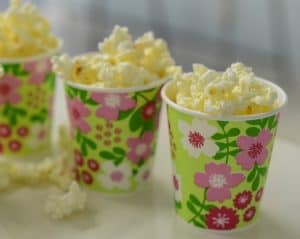 Enjoy Your Favorite Foods Again
If you had Invisalign, then you were able to eat the majority of your favorite foods throughout your treatment. However, those with traditional metal brackets and wires had to forgo a few treats such as chewy or hard foods that could break the appliances. Now, you have the opportunity to indulge in your favorite foods once again. Which is an exciting moment for many people. As you dive into that box of popcorn, keep in mind that you still need to take care of your teeth to avoid things such as cavities and chips that mar your smile. Make sure to keep up with your oral hygiene. Enjoy that sticky caramel dessert, but brush and floss your teeth afterward to preserve your smile.
Attend Follow Up Appointments
The day that your appliances are removed is exciting, but don't worry. You will still be an active member of your orthodontic family. This is because you will still need to return for follow up appointments to check on how your smile is doing. In the next few months, your post-treatment plan will involve monitoring your teeth to make sure that they are not shifting out of place. You may also need to attend follow up appointments to check the fit and condition of your retainer.
Here's the Deal
After your orthodontic treatment, you can look forward to enjoying the fresh feeling of no longer having appliances in your mouth. Having straight teeth makes everything from eating to speaking more comfortable. And you can also smile with greater confidence when you know that your teeth are perfectly aligned.
Although getting straighter teeth took some time, you know that the effort is worth it every time you flash your new, beautiful smile. At Beach Braces, we love watching our patients show off their new smiles. So give us a call today to get a personalized treatment plan from Dr. Panucci and her team that allows you to smile with confidence.
[Braces] – What Happens Post Treatment?
http://www.beachbraces.org/wp-content/uploads/2017/10/female-1164098_640.jpg
425
640
Guest Post
http://www.beachbraces.org/wp-content/uploads/2016/01/logo-beach-braces-orthodontics.png
Guest Post
2017-10-20 09:14:17
2017-11-23 03:31:14
[Braces] - What Happens Post treatment?