Many of us look to celebrities for fashion, hair and makeup ideas, and we often end up zeroing in on their perfect, pearly whites.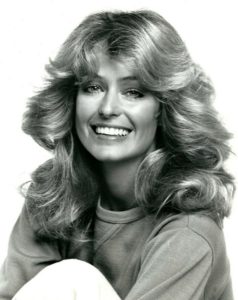 It's all about the teeth and a person's individual smile that draw us in. It's the one feature that seems to attract most of us whether we're famous or not famous. The late Farrah Fawcett was not only revered for her incredibly thick, tawny, sexy hair but more importantly for her mega-watt smile.
Everyone wanted straight, white teeth like Farrah, and her Hollywood smile remains one of the most beautiful in the world hands down. What most people forget is that a gorgeous smile full of even and properly aligned teeth can be achieved by most anyone.
The perfect smile is often "made" by the experts we know as orthodontists. Modern-day advancements in technique, materials and technology can now give you that dazzling A-list smile. So when you wonder if "changing my smile" is possible even in adulthood, yes indeed is the answer.
Celebrities Have Worn Them, And So Can You
Since stars are used to seeing the camera zoom in on their faces so frequently, how their teeth appear really matters. Suddenly, that crooked bottom tooth, front teeth gap and/or discoloration is up close and personal, and fans can see these imperfections immediately and in finer detail, no thanks to the supersensitivity of high definition television.
That is why many celebrities make a key visit to the orthodontist's office for a consultation and exam. This highly trained professional is the authority on the teeth, smile and jaw. And how each tooth is supposed to naturally line up within the mouth. If the bite is off or teeth are developing improperly as a child, for example, he or she will instantly note where the problem is located and how to fix the defect.
Braces are the answer because they successfully deliver constant pressure and little by little, move the teeth into the desired shape. Today, these modern aligners can successfully design the ideal smile in faster times than ever, and stars enjoy wearing them discreetly.
From Lingual To Invisalign, These Modern Devices Will Work
Although the traditional metal wires and brackets still serve their purpose, the study of orthodontics has given us all wonderful and much-improved choices. These days. Adults no longer have to accept going through life with childhood tooth problems or changes to the jaw or bone loss they note occurring as they get in their 40s and beyond. Consider this: Some 4.5 million people in the United States are currently wearing oral appliance devices to straighten their teeth, so you are not alone.
The welcome news comes from amazing advancements in the science of teeth. How we straighten them and maintain proper alignment can be attained through these high-tech devices. Best of all, the cost is affordable and a small investment that can last a lifetime.
For example, choosing the lingual type offers the patient custom-made devices that are bonded to the back of the teeth making them externally invisible. It's a brilliant cosmetic alternative where the brackets and wires are placed on the inside of the teeth. Linguals address the six upper and six lower front teeth that show when you smile.
Invisalign is one of the most popular devices that also delivers beautifully straight teeth. This type is accomplished by the patient wearing clear, plastic aligners. Like Linguals, Invisalign provides an aesthetic advantage, making your cosmetic secret safe from being noticed.
These invisible braces are superb for adults who feel self-conscious about showing the world they're straightening their teeth. The orthodontic therapy works quickly changing my smile and your smile because the orthodontist fabricates these unique plastic molds to fit snugly for each patient.
A series of Invisalign aligners are custom-made for you, designed to move your teeth in the sequence determined by the precise science of orthodontics.
Correcting All Kinds Of Teeth Problems Flawlessly
Maybe you don't believe your teeth issues could ever be addressed successfully. So you place your life on hold, avoiding certain social situations because you feel embarrassed smiling. Your self-esteem suffers and makes you feel less than.
Orthodontic therapies like Linguals and Invisalign were developed to improve a variety of teeth challenges from mild to complex. Both types, for example, can be worn to treat these common conditions: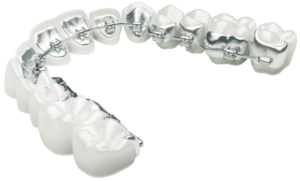 Changing My Smile Still Means Good Oral Care
Overly Crowded
Overbite
Underbite
Crossed Bite
Open Bite
Visiting an orthodontist is an intelligent choice to make. Especially if you wish to re-straighten your teeth and improve your smile as an adult. It's a rewarding make-over that yields appealing and natural results. If you choose one of these modern day teeth straightening options, you are still required to be vigilant about maintaining excellent oral hygiene during treatment.
There are toothbrush heads designed specifically for those who wear teeth straightening devices. In addition, flossing and brushing the teeth are essential because your teeth and gums are more vulnerable now. Problems like tartar, gingivitis and demineralization can occur. Good oral care matters while your teeth are undergoing their proper alignment.
Your Smile Assessment Is A Phone Call Away
Choosing the finest orthodontist in the Los Angeles County area is important. Experience and skill are essential in diagnosing your unique teeth issues. Experts like Dr. Patricia J. Panucci of Beach Braces enjoy a fine reputation in the field of creating straight, healthy, beautiful teeth. Her passion and compassion speak volumes along with her friendly and accommodating staff all housed in a state-of-the-art orthodontics facility.
Dr. Panucci understands the desire of having a winning smile and how this goal can result in a life-changing confidence. She respects your busy lifestyle, so appointment times are always easy to book or rebook if necessary. Click here for an appointment to change your smile now, or call 310-379-0006 for an appointment.
Beach Braces Orthodontics
220 N. Aviation Blvd
Suite A
Manhattan Beach
CA 90266
Phone: (310) 379-0006
Braces Will Change Your Smile? [ 4 Facts]
Save
http://www.beachbraces.org/wp-content/uploads/2017/06/beauty-1721069_1920.jpg
1920
1277
Guest Post
http://www.beachbraces.org/wp-content/uploads/2016/01/logo-beach-braces-orthodontics.png
Guest Post
2017-06-22 10:03:12
2017-11-23 04:21:19
Braces Will Change Your Smile? [ 4 Facts]