Introducing Dr. Panucci and the Beach Braces Team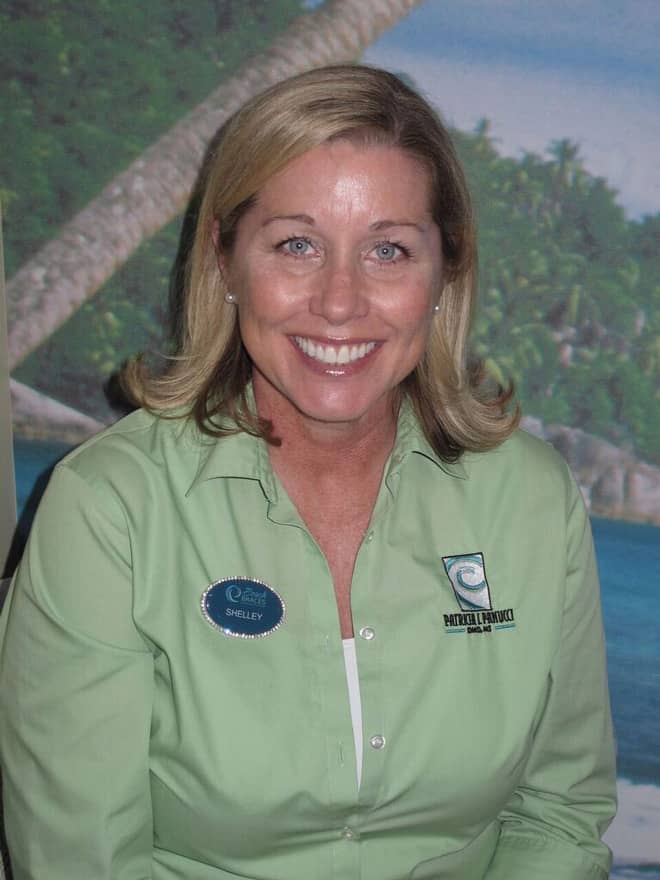 Shelley: Beach Braces Treatment Coordinator
"This is the most amazing job opportunity that anyone can have.  I get to meet so many wonderful people who know that we care and truly want the best treatment results for their smile!"
SHELLEY joined the Beach Braces team in 2007 as the Treatment and Financial Coordinator. She has personally been the liaison to over 2500 new patients who have started their orthodontic treatment with Dr. Panucci. Originally from Michigan, Shelley migrated west and landed in California where she graduated from Cal Poly, San Luis Obispo with a Bachelor's of Science degree.
Having worked in upper management and training with major companies such as Nordstroms, Pier 1 Imports, The North Face, and Pottery Barn, she brings over 30 years of customer service knowledge and experience to Beach Braces. Shelley's endless energy and enthusiasm for her craft create a welcoming environment for all of our patients.
She believes in the vision Dr. Panucci has set forth for Beach Braces, which is, "Everyone should love to smile". And because of this, she gives all of our new patients and families the highest quality of care and compassion in their treatment experience.
Shelley has two very active children who allow her to be involved in many school and community activities. Her spare time is spent cycling, golfing, and getting outdoors to enjoy all it has to offer.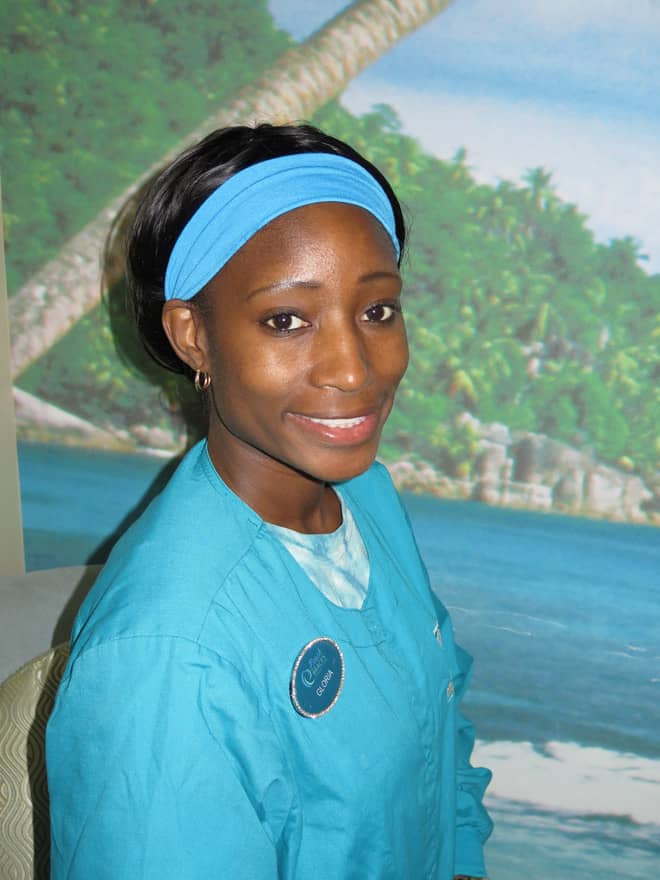 Gloria – Beach Braces Registered Dental Assistant
"I'm having the time of my life–working at Dr. Panucci's has given me the opportunity to work with all the latest technology."
GLORIA brings 10 years of orthodontic assisting experience to the Beach Braces team as a Clinical Technician. During appointments, her spunky personality quickly puts patients at ease. Gloria is a very skilled, knowledgeable and caring individual who takes immense pride in seeing patients' smiles and self-esteem improve as a result of the orthodontic care in our office. As a small boutique practice specializing in personal touch, Beach Braces provides Gloria with an environment that she truly relishes. She loves the specialized attention each patient receives here and enjoys having the time to get to know the patients and their families.
Having braces as a teen inspired Gloria to enter the dental profession. Her orthodontic experience was so intriguing that she wanted to know the particular names of each piece of metal inside her mouth! So, Gloria attended her local vocational college to pursue dental assisting. She became one of the top students in her class and received numerous awards from her counselors: "Honor Roll," "Perfect Attendance," and she was even asked to hold the prestigious role of "Teacher's Assistant". After graduation, Gloria survived the intense process to become a Registered Dental Assistant (RDA) in the state of California.
Gloria has four wonderful children. Her oldest son loves building LEGO figures and watching Star Wars movies. Her oldest daughter is a little princess who loves to play "dress up", and apply lots of ChapStick. Her middle daughter enjoys the park, and playing with her older siblings. Both daughters are excited to be a part of the Debbie Allen Dance Academy. This year Gloria and her husband welcomed a baby girl named Jade. When she is not in the office, Gloria enjoys taking the kids to museums, parks, and movie theaters. Gloria and her family love the LA Lakers.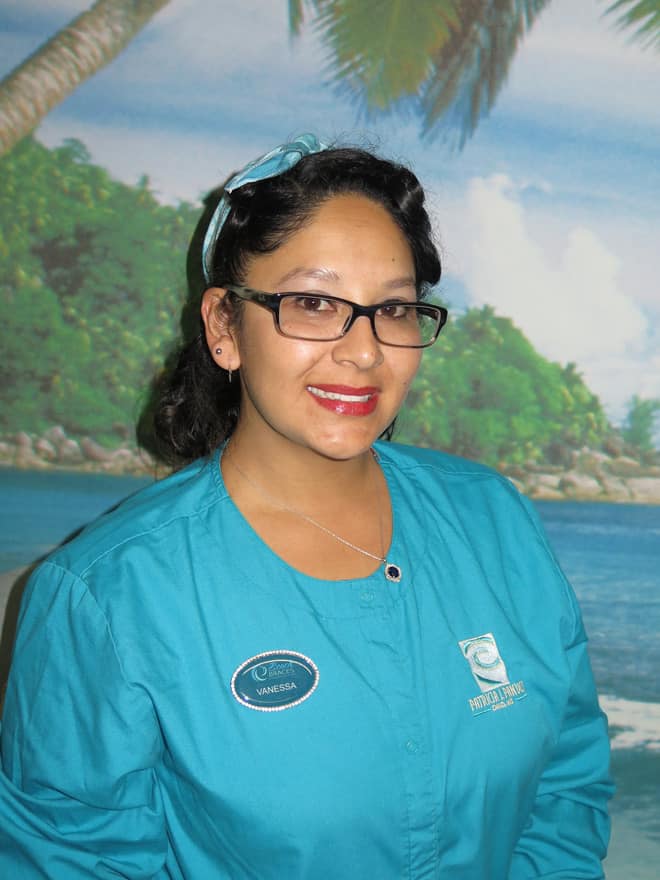 Vanessa – Beach Braces Registered Dental Assistant
VANESSA is a Registered Orthodontic Assistant who brings 15 years of experience in orthodontics. While in high school, she was given the opportunity to sterilize and prepare patient chairs in an orthodontic office. That opportunity turned into her passion to be a part of transforming someone's life by enhancing their smile.
She graduated from American Career College in 2002 with certificates in Dental Assisting, Radiology and Coronal Polishing. She quickly went on to earn her Registered Dental Assistant (RDA) License. Vanessa enjoys the outdoors with her husband. They spend time camping, fishing, hiking and off-roading. Vanessa's favorite indoor hobby is crocheting while watching TV or movies.
Meet the Beach Braces Team