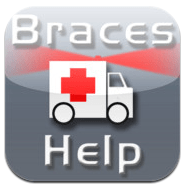 Beach Braces App
Tracking your progress through orthodontic treatment has traditionally required an orthodontist visit or ph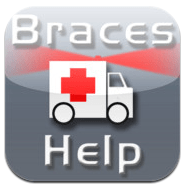 one call. Today however with modern technology we are able to track orthodontic progress using something as simple as an app.
The Beach Braces application is by far one of the best ways that you can have a direct line to your orthodontist. The app has a number of excellent features that you can use to track your progress as well as very quickly get into contact with your orthodontist if there is ever any kind of problem with your treatment.
The application is available for android devices as well as Apple devices and looks roughly the same on either. You can find the app in both the Google play store as well as Apple iTunes and there are links put up around the bottom of this page so that you can download the app for your devices.
What does the app do?
On the application patients have access to a number of features including the ability to book appointments and contact the desk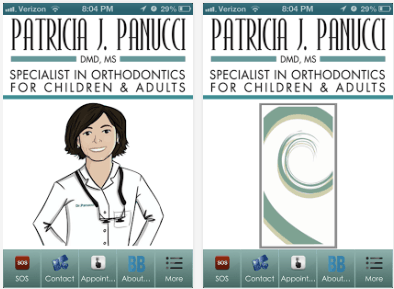 at Beach Braces directly. This is far more intuitive than your average Yellow Pages listing as you can very quickly schedule appointments and receive the answers that you need all in the app.  You can submit requests for appointments within the app by e-mail. From here, your appointments can be scheduled and you have a better shot at getting the best possible appointment slot for your individual schedule. On the app you can see your schedule as well as make comments or e-mails with any questions that you may have leading up to your appointment.
One touch calling, text messages and e-mail communication are also available in the app allowing patients to very quickly get into contact with the orthodontist directly. Having all of these features at your fingertips makes it easy to get answers to your questions even when the office may be closed, or when you are unable to get an appointment.
If you're a new customer the application also comes with special contact information so that you can find the office and book your first appointment. With maps built directly into the app you can easily get into the office and make your first appointment on time.
Perhaps one of the most interesting features of the beach braces app is its social media integration. On the app you can post your own photos to Facebook and other social media websites so that you and other patients can track your progress every step of the way.
Download your Beach Braces app by clicking here , or Apple users can download by clicking here.
Beach Braces 1730 Manhattan Beach Blvd. Suite B, Manhattan Beach, CA 90266 TEL: 310-379-0006 Fax: (310) 379-7051
Beach Braces Application, More Convenient To Go!
http://www.beachbraces.org/wp-content/uploads/2013/10/i-braces-help.png
187
185
Dr Patricia Panucci
http://www.beachbraces.org/wp-content/uploads/2016/01/logo-beach-braces-orthodontics.png
Dr Patricia Panucci
2013-11-19 09:00:28
2013-10-23 21:02:54
Beach Braces Application, More Convenient To Go!