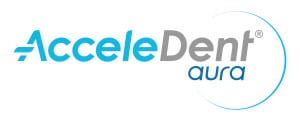 Acceledent is a revolutionary treatment that is currently offered by orthodontists around the world including Los Angeles Orthodontist Dr. Patricia Panucci here at Beach Braces . The treatment is fairly new and is working to dramatically decrease treatment times for braces and orthodontic appliances everywhere. Coupled with existing orthodontic appliances like Invisalign, patients can use Acceledent to potentially cut their treatment time in half.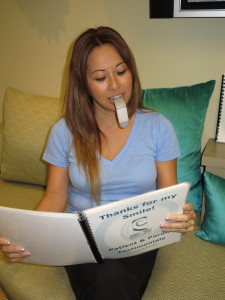 Many patients required braces or orthodontic appliances for a period of two years. But with the help of using Acceledent to accelerate the process, patients are finding that they can receive the same results in just a little over a year. Acceledent has been clinically proven by industry-leading experts to speed up orthodontic treatments by 50%.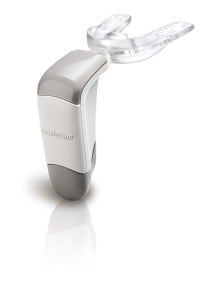 Acceledent is a treatment that patients can carry out themselves in their own home. Basically what a patient does when they use Acceledent is apply a specially created mouthpiece to their teeth and gums to gradually vibrate their teeth and gums with micro-pulses. The patented soft pulse technology will vibrate through patients teeth and gums to ensure that they are guided correctly by existing orthodontic appliances. The technology has been proven to be extremely safe and has been clinically proven to rapidly accelerate tooth movement and the modeling of bones.
Patients need to commit to at least 20 minutes of treatment a day. The mouthpiece and pulse activator work away without much effort, the patient simply needs to put the device in and wait as their treatment continues. Mouthpieces are crafted to fit directly around existing orthodontic appliances including braces and Invisalign. A mould needs to be taken before a patient can receive Acceledent. In order for the Acceledent procedure to be effective patients really need to commit at least 20 minutes a day or they will only damage their progress.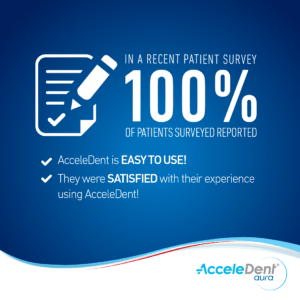 Information on care, cleaning and treatment is all included in the Acceledent package. Patients need to only read the literature and complete the actions that are listed in the packaging.
For patients who are extremely conscious about wearing braces or would like to supremely shorten the length of their treatment, Acceledent is a great option that is helping patients the world over to receive more efficient orthodontic care than ever before.
Contact us today at: 310-379-0006 to discover if Acceledent Aura is available to you as part of your orthodontic treatment.