How to Alleviate Discomfort after Putting on Braces. Your child has just gotten braces. Your child's excited to get the perfect smile, and you're excited to do something good for your child. A few hours later, the downside of having wire and brackets in their mouths set in. Your child can't eat solid foods, they have to brush after every meal (even snacks!), they're now self-conscious of whether food gets stuck between their wires, and now they're in pain. They're just not having a great time.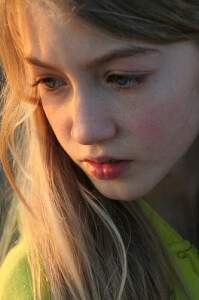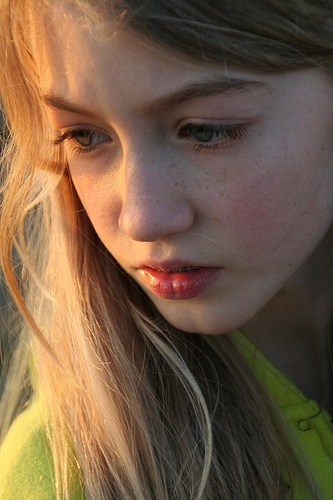 Here are some tips on how to ease the pain for your child. How can you help your child get through this painful process?
Painkillers Will be Your Best Friend
With that being said, do not abuse them. Only let your child have them if they're in extreme pain. Painkillers like Ibuprofen and the like should do the trick. Be sure to consult your doctor on the recommended dosage. The pain should subside after a week, but if it doesn't, a trip to the orthodontist to be on the safe side never hurts.
Use a Saline Gargle
Only have your child use a saline gargle if they're comfortable gargling. If so, have them do it every day until the pain subsides. Use a glass of water and a pinch of salt. This will ease the pain and your child will feel better.
Only Soft Foods for the First Few Days
Your child will be hungry for a few days because it'll be hard for them to chew foods. They shouldn't try to eat any crunchy, sticky, or sweet foods. This includes chips, gummy bears, steak, and other similar foods. Instead make sure they eat soft foods, like yogurt, soups, and the like. Solid foods will only hurt their mouth even more, and the food could possibly become stuck in their wires and even knock off their brackets. This means another trip to the office for more pain, so make sure to keep it soft and simple! Speaking of soft foods…
Eat Some Ice Cream!
This is one of the few times when your child will be encouraged to eat sugar! Get your child some ice cream as soon as you can after the procedure is finished. It will relieve swelling and inflammation of the gums. Eating ice cream 1 – 2 times a day should be enough until the pain subsides. Not only will your child receive a cool sensation to dull the pain but they will also get to enjoy a delicious treat in the process.
Soup and Warm Milk Will Help Circulation
Soup and warm milk may not sound like the most appealing liquids, but they're quite helpful. Heat from these liquids will increase blood circulation in your child's gums, meaning they will feel less pain.
They Will Hurt But Wear the Rubber Bands
This is probably one of the most painful parts of the process. Rubber bands are used to correct bites. Depending on how the orthodontist tells your child to apply the rubber bands (from back to front or front to back) will correct the child's overbite or under-bite. It's extra pressure combined with brackets and wires that are already moving teeth around. It'll at least keep hooks from digging into the skin, which also causes pain.
Leave the Sores Alone
Sores may form around your child's teeth from all the pain and movement. They should not touch the sores with their tongue and certainly not with their fingers! It's like a pimple: They'll want to get rid of it but they'll only make the problem worse. They should do their best to control themselves.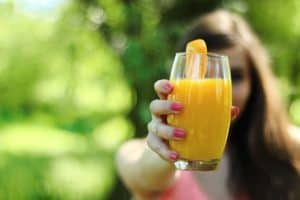 No Acidic Drinks
It may be a liquid but it's an acidic liquid. Drinking something highly acidic will only irritate sores even more. Be sure your child stays away from sodas and citrus fruit juices. Water, milk and other non-acidic drinks will have to do.
Ice Cubes Are Helpful With Discomfort
If your child has never been the one to eat ice, it would be a good time to start doing so. But they do not need to chew the ice! They should just let the ice sit in their mouths and melt. It will provide the same benefits as ice cream. Chewing the ice may break a bracket and make for more discomfort.
Soft-Bristled Toothbrushes are Your Child's Best Friend
It may seem like your child needs a toothbrush with hard bristles to get their teeth clean, but this is not the case. A toothbrush with soft bristles is needed to gently clean wires and brackets. Also be sure your child brushes gently in a circular motion on each bracket.
Mouth Guards Are Helpful
Mouth guards can stop the discomfort your child may feel from the various brackets cutting into their mouth or the wires that are poking the back of their jaw. They'll definitely have to have one if they're involved in sports. It can also protect their mouth at night so that your child doesn't accidentally grind their brackets off in their sleep.
Braces are not something to be taken lightly. A lot of time and dedication is needed to properly care for them. Your child will have to brush more, stay away from some foods permanently while they're on, deal with pain after every visit to tighten them, take extra care when flossing, and so much more. But it's all worth it.
At Beach Braces, you'll have an orthodontist dedicated to making the process go as smoothly as possible and to ensure your child has the best results. Please feel free to call us. Our phone number is 310-379-0006. Alternatively, you can make an appointment on-line.
Beach Braces Orthodontics
220 N. Aviation Blvd
Suite A
Manhattan Beach
CA 90266
Phone: (310) 379-0006
Skype: Beachbraces
Alleviate Discomfort During Braces 2017
http://www.beachbraces.org/wp-content/uploads/2014/06/braces-colors.jpg
1064
1600
Guest Post
http://www.beachbraces.org/wp-content/uploads/2016/01/logo-beach-braces-orthodontics.png
Guest Post
2017-01-23 12:02:14
2017-06-25 08:06:37
11 Ways to Alleviate Discomfort [During Braces]